Attaching runes to your gear in
Assassin's Creed Valhalla 
provides you with useful buffs to your stats.
To
attach
a rune to a piece of gear:

•  Open the Pause menu and go to your Inventory.
•  Select the piece of gear which you would like a rune assigned to.
Please note that runes can only be assigned to gear which is of Superior
quality
or better.
•  Select Runes.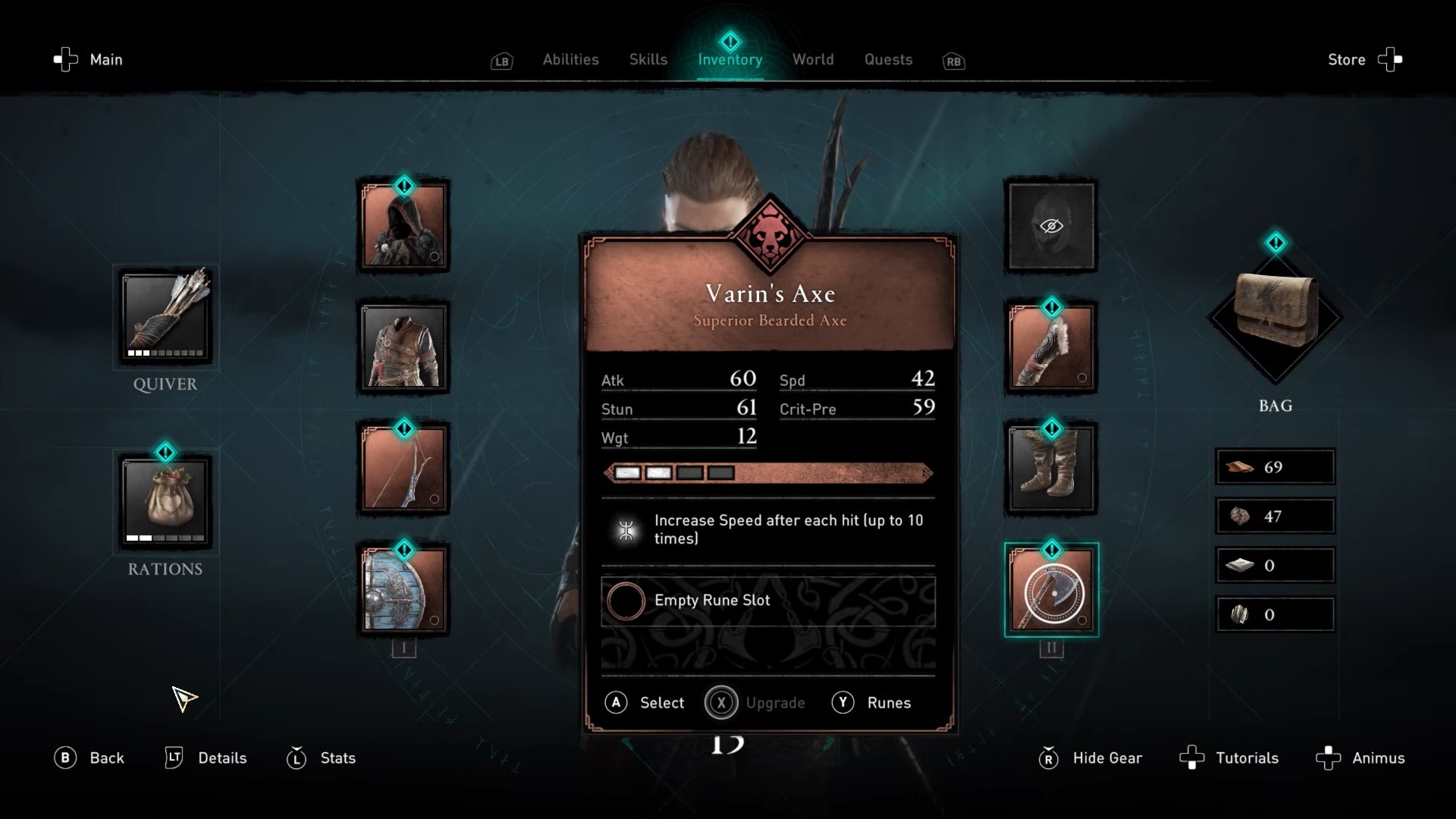 •  Choose the rune which you would like to assign.
•  Select Socket to attach it.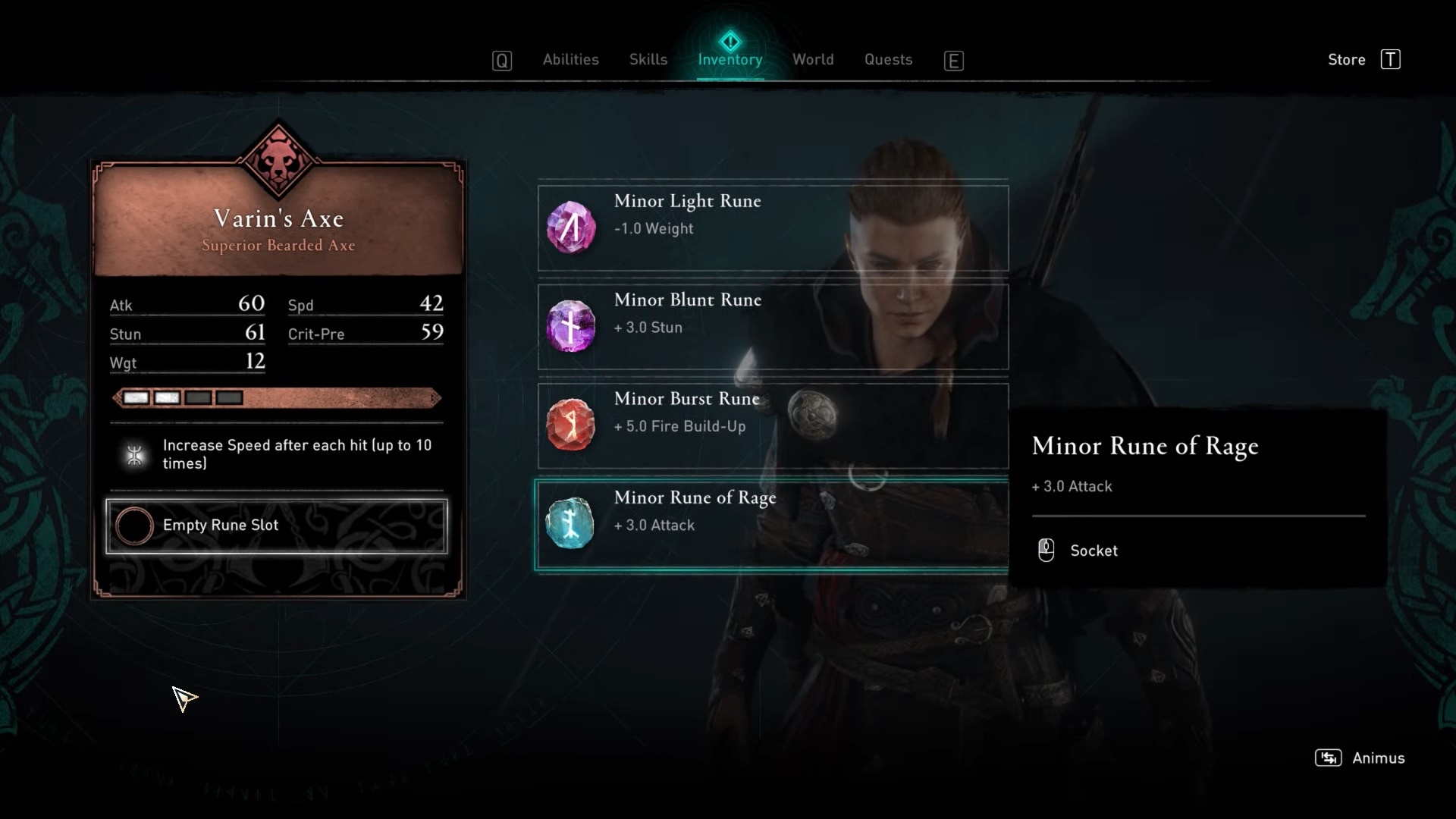 Let us know
if you have any questions!