To
enable
the background for subtitles:
Please note that to change this setting, subtitles need to be
enabled
.
• Open the Options menu in game.
• Switch to the Sound tab.
• Locate the Subtitles & Closed Captions section.
• Toggle the Backgound option On.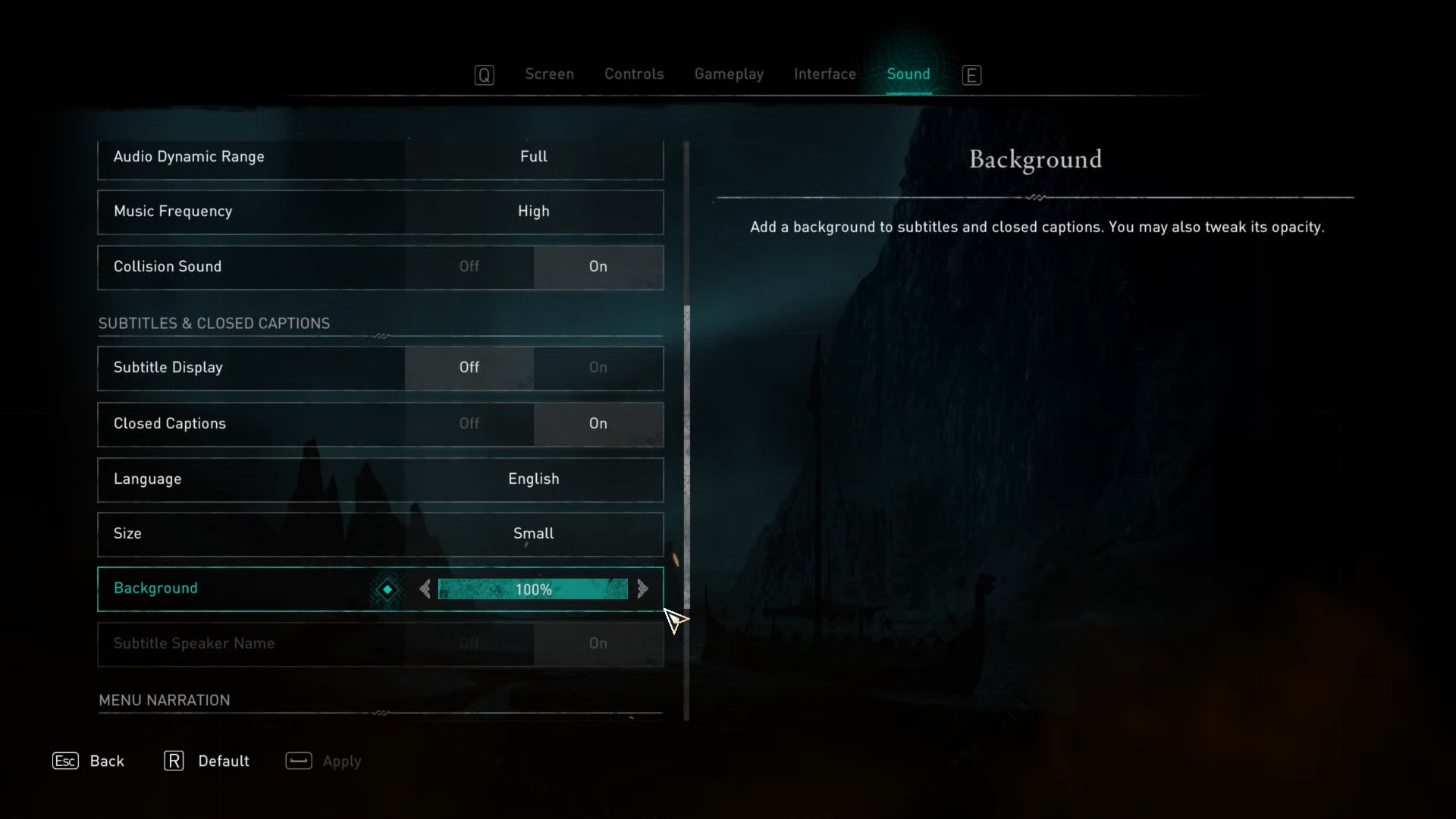 Once the background is enabled you also have a slider to adjust its opacity to your preference.