Constructing new buildings for your settlement allows you to
increase its level
, and provides you with easy access to services.
To
construct
a building:

•  Walk up to the building's sign post and select Interact.
You can locate these sign posts using Odin's sight.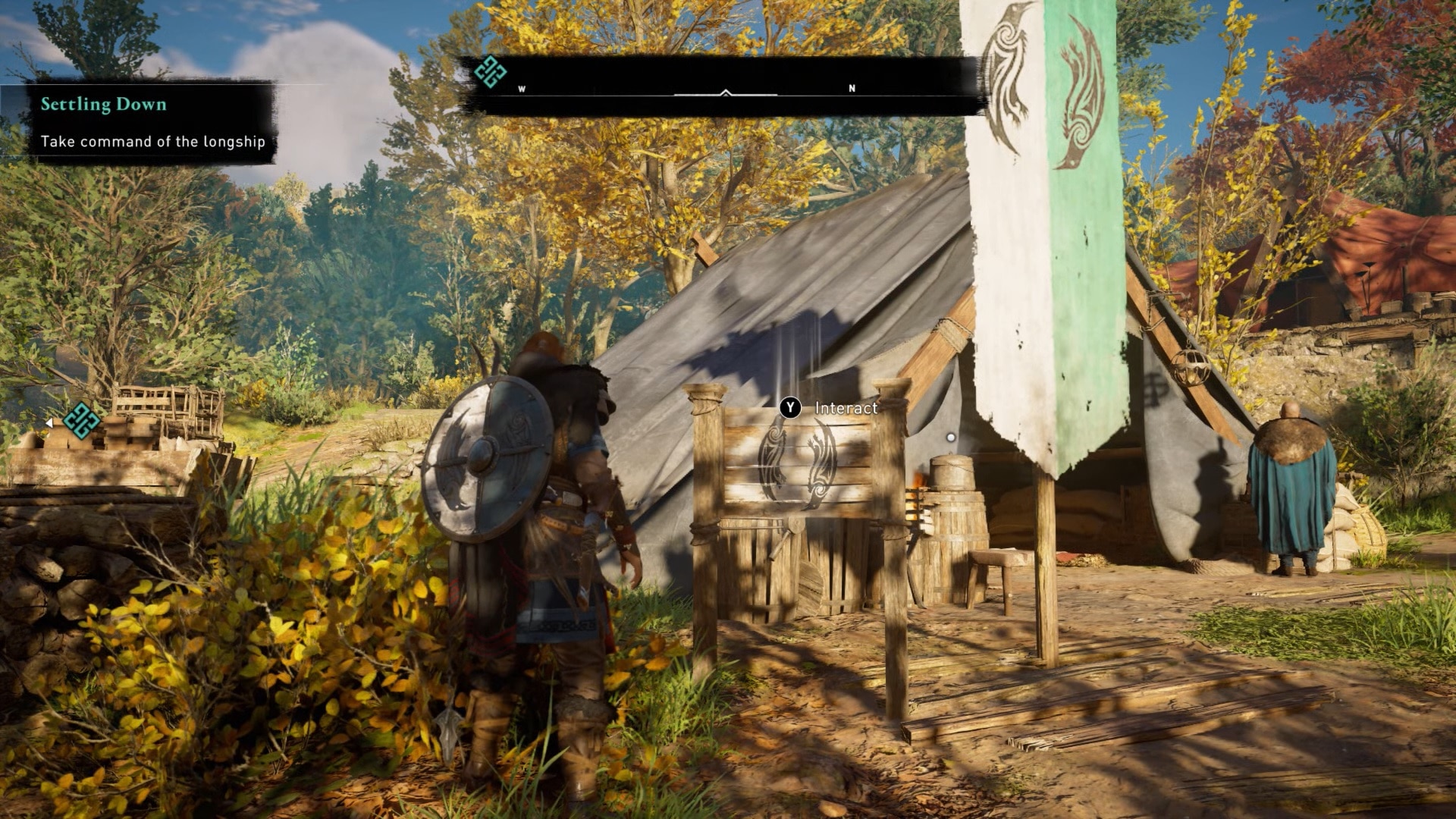 •  Hold down the Build button.
raiding
!
If you have any other questions, do not hesitate to
get in touch
.