From March 19, 2021 (1:00 PM EDT) to April 19, 2021 (1:00 PM EDT), you have the opportunity to unlock one Sau_Siege Operation Bundle for Rainbow Six: Siege with Prime Gaming!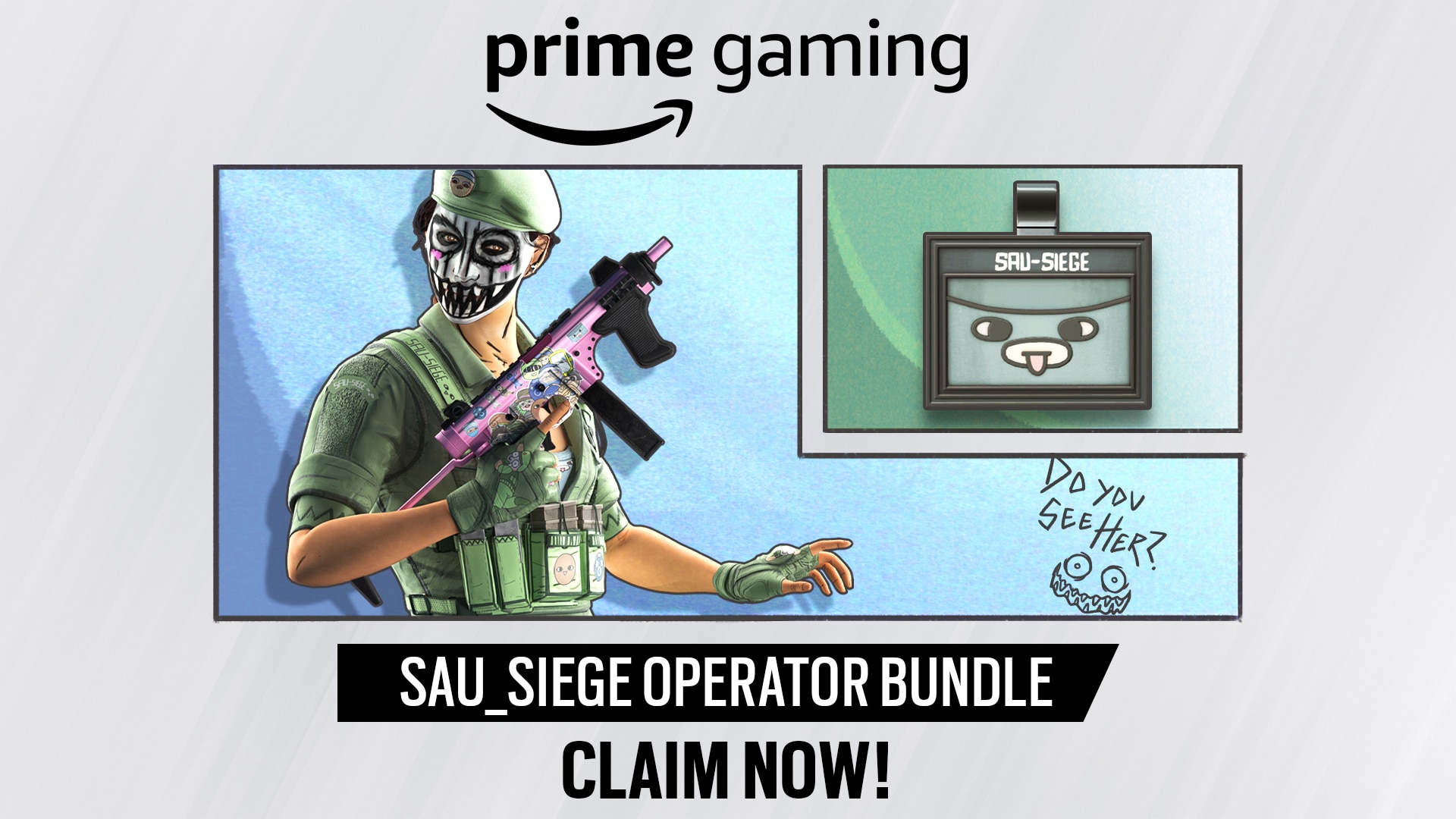 Once you have successfully redeemed the content, it will be available in your in-game inventory within 48 hours. 
Please note that the content does not redeem automatically. You will need to return to the Prime Gaming website each month to
claim
your content.
For more information, see our
blog post
on the Sau_Seige bundle!