Immerse yourself in the next chapter of the Anno 1800 Industrial Revolution with the new downloadable content (DLC) in the Season 3 Pass.
Owners of the Season 3 Pass will get access to:
3 Ornaments
Embelish your settlement with the Cyclopean Anchor, Traveler's Kiosk, and Endless Skies Memorial.
Docklands 
Turn your city into a global trade hub with a modular warehouse system and use trade contracts to create a monopoly on your favorite goods.
Tourist Season -Available 25.05.2021
Attract the new Tourist resident tier to your city's hotels and keep them entertained with restaurants and bus tours of hotspots such as the new Tower monument.
The High Life - Not available yet
Change your empire's skyline forever with the construction of the first skyscrapers. Keep your high-flying investors happy with shopping malls and the construction of the game's biggest monument, the Empire Building.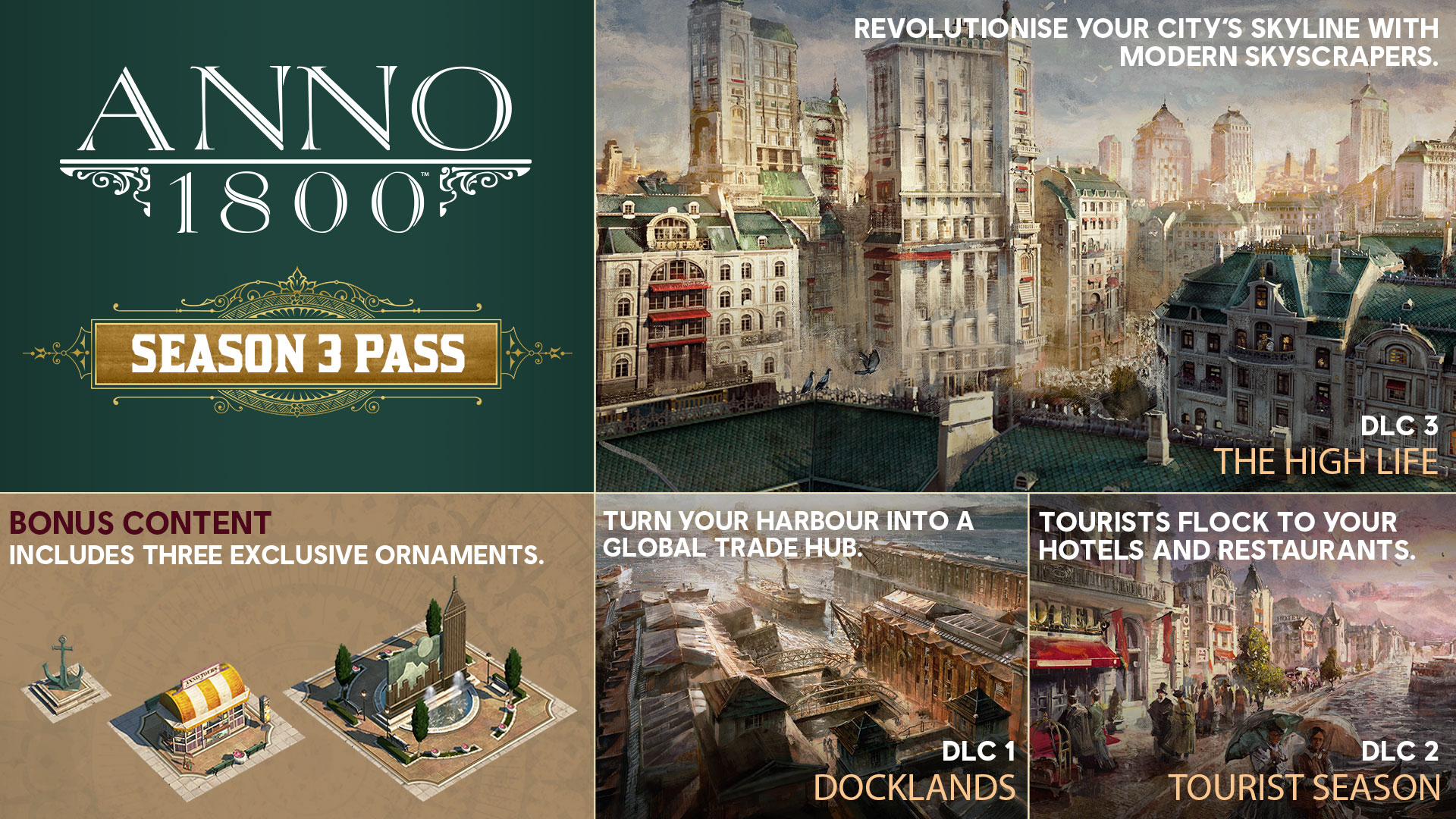 Owners of the Steam version of the game can find more details on how to access the digital content in our
dedicated article
. 
If you would like to find out more about the
Anno 1800
Season 3 Pass, please visit the
Anno Union
.
For any further questions, please feel free to
get in touch
!