You can request refunds directly through your
Order History
on the
Ubisoft Store
.
To
request
a refund: 
•  Sign in to your Ubisoft account if you have not done so yet.
•  Hover over your profile picture in the top right of the screen and select My orders.
•  Locate the order you want to refund and select View order details.
•  Choose Request a Refund.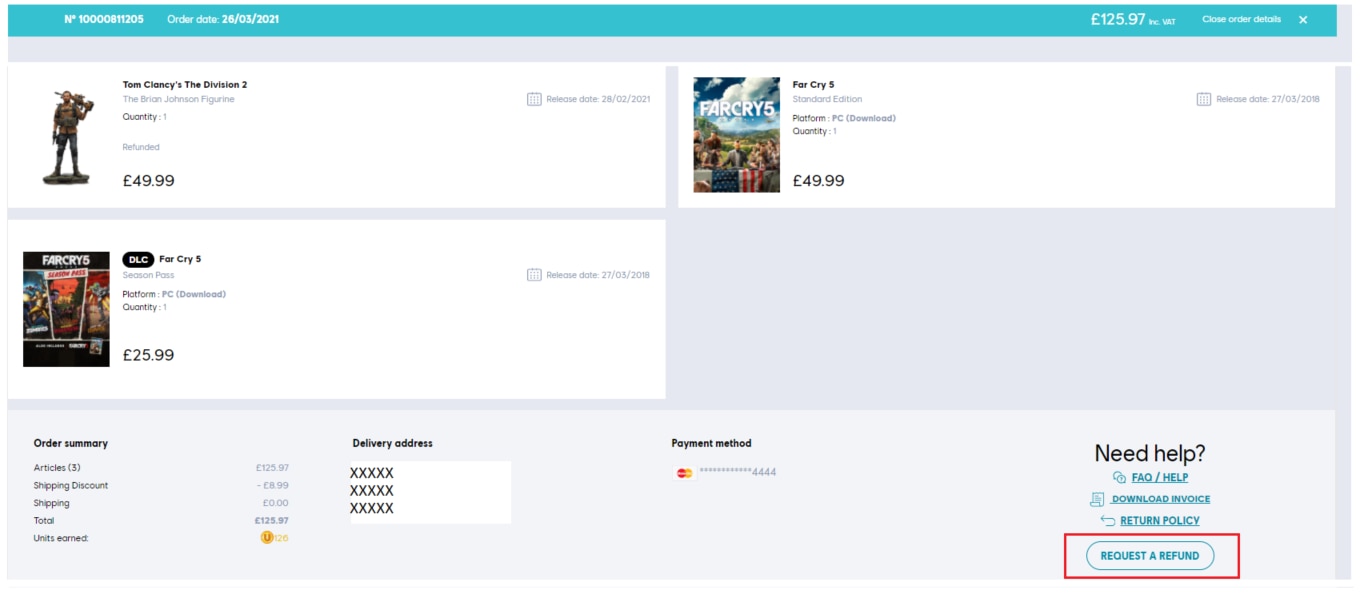 •  Using the drop down menu, let us know why you wish to refund your product.
Once you have done this, the Continue button will activate.
• Select Continue.
•  In the How would you like to be refunded? tab, select your preferred payment method and Confirm your request.
 
Once you completed your request you will receive a confirmation message.
Please note that the time it takes for the refund to reach your account depends on the chosen payment method.
Feel free to
get in touch
if you have any other questions!