ANSWER:
CD keys for this game are only usable once.
When you entered the CD key the first time, it tied that CD key with your Ubisoft Account.
If you are receiving a "BINDING FAILED!" error, it could mean that you are logged in to the wrong account.
Click "CANCEL" to go back to the login screen.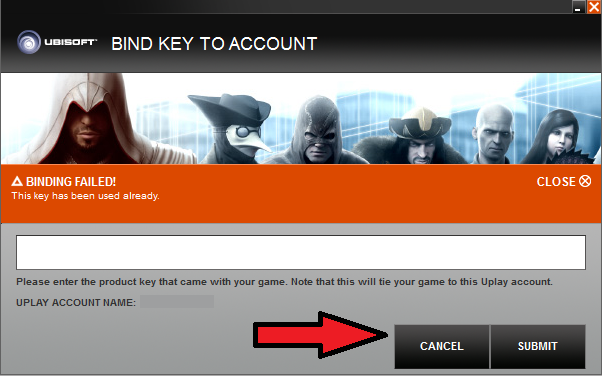 Then, login with the Ubisoft Account that you used the very first time you entered the CD key.
If you cannot remember that account information, click on the Ask A Question tab above to contact Support and provide your CD key for us to check.