ANSWER:
XBLA / PSN Download titles do not contain game manuals. However, a full in-game tutorial can be located in the Help and Options menu of Shoot Many Robots.

1. Access the Main Menu of your game and select Help and Options.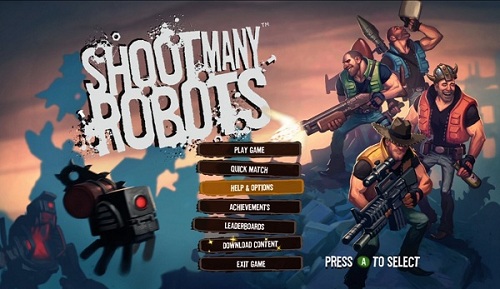 2. On the following screen select How To Play.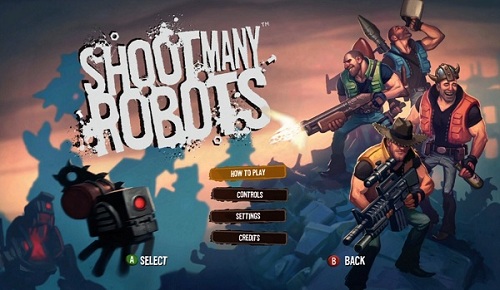 You will be able to view the controller layout and settings menu from this page as well.