ANSWER:
At this point in the game, you are required to purchase lumber and trade the items before continuing. The only option at this point will be to complete the trading tutorial to continue. Follow the steps below to complete the stockpile tutorial.
Please use the keyboard commands only to go through the menu.

1. Press ENTER to enter the Stockpile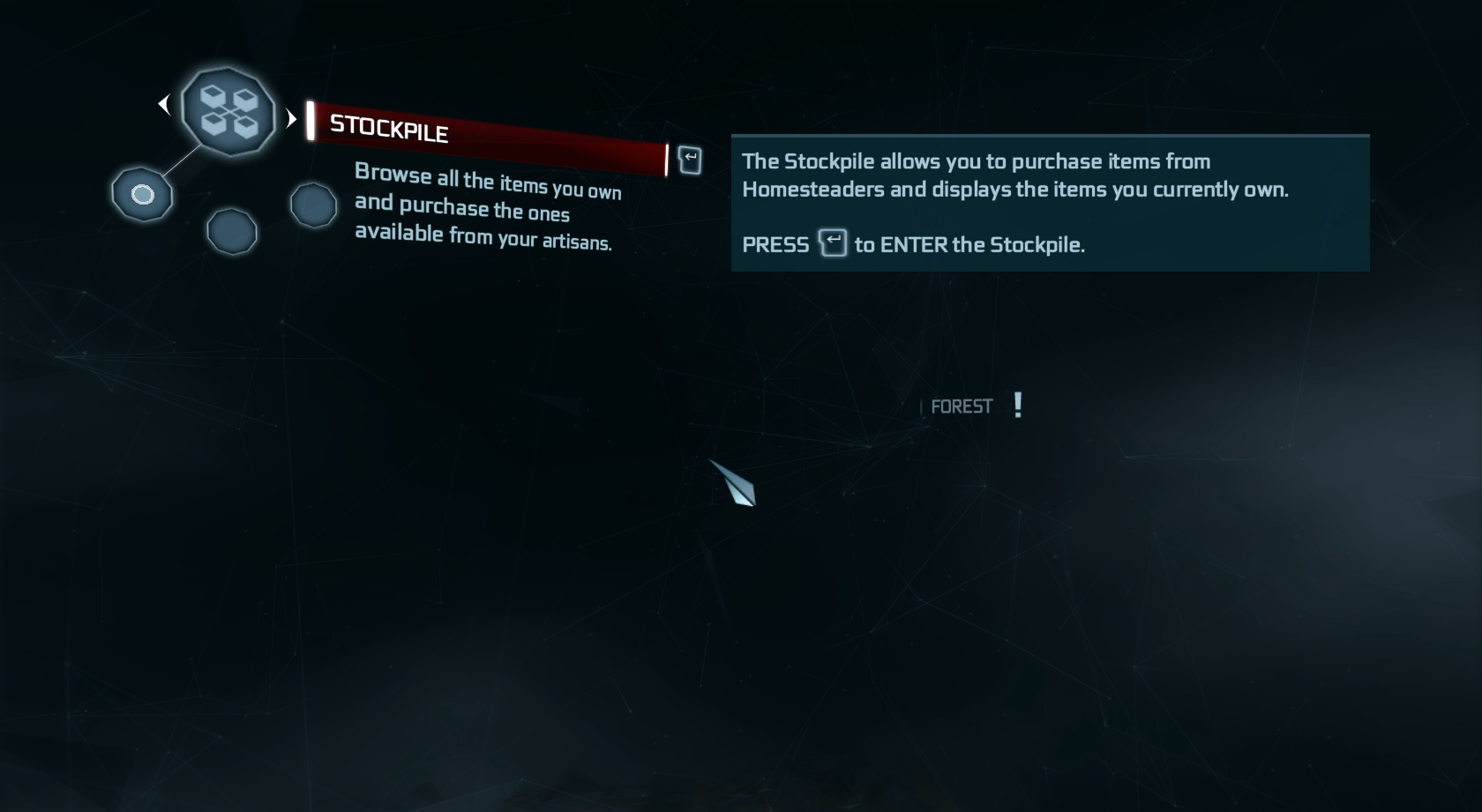 2. Press ENTER to purchase the Oak Lumber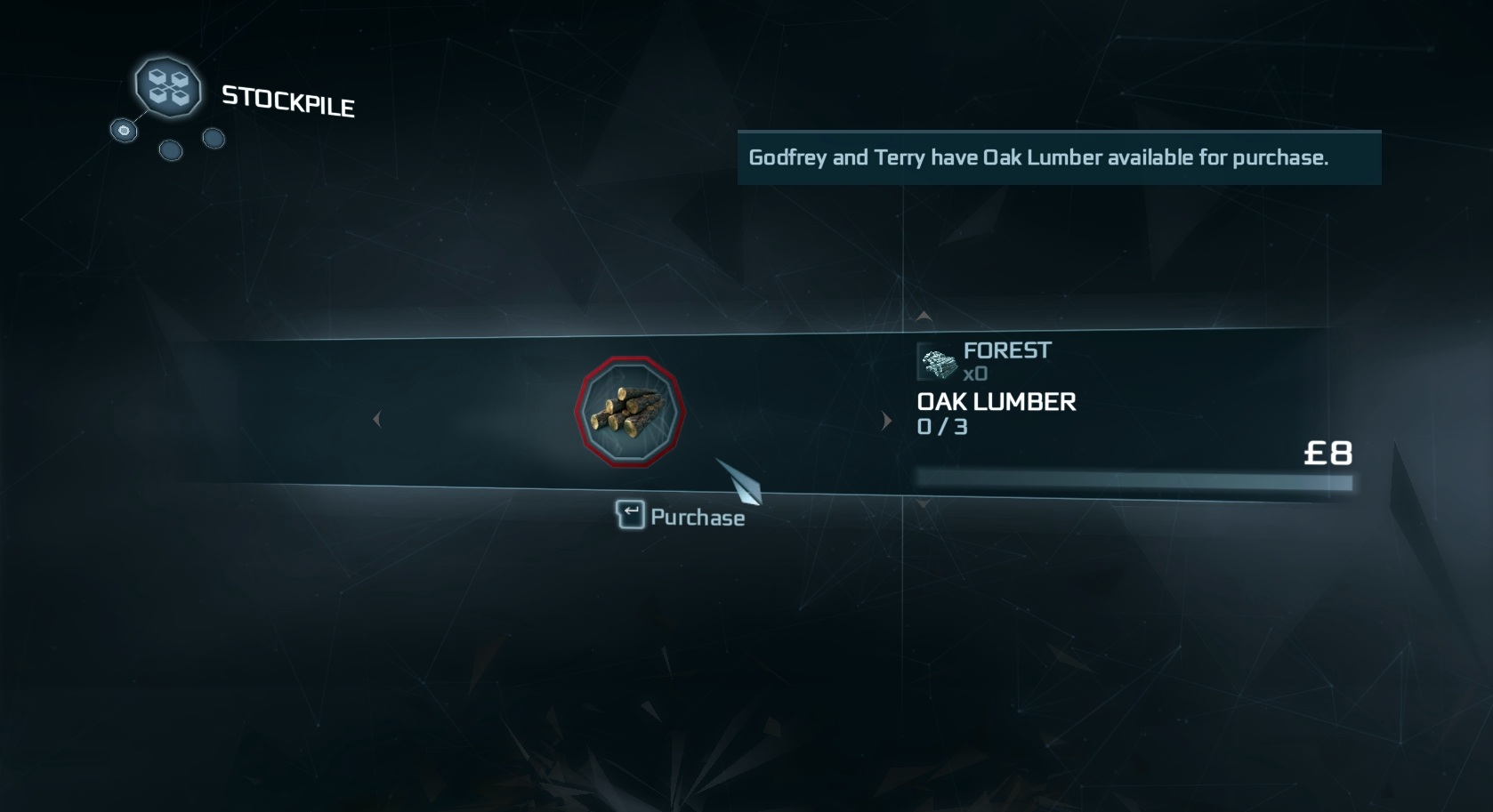 3. Press ENTER to confirm the purchase.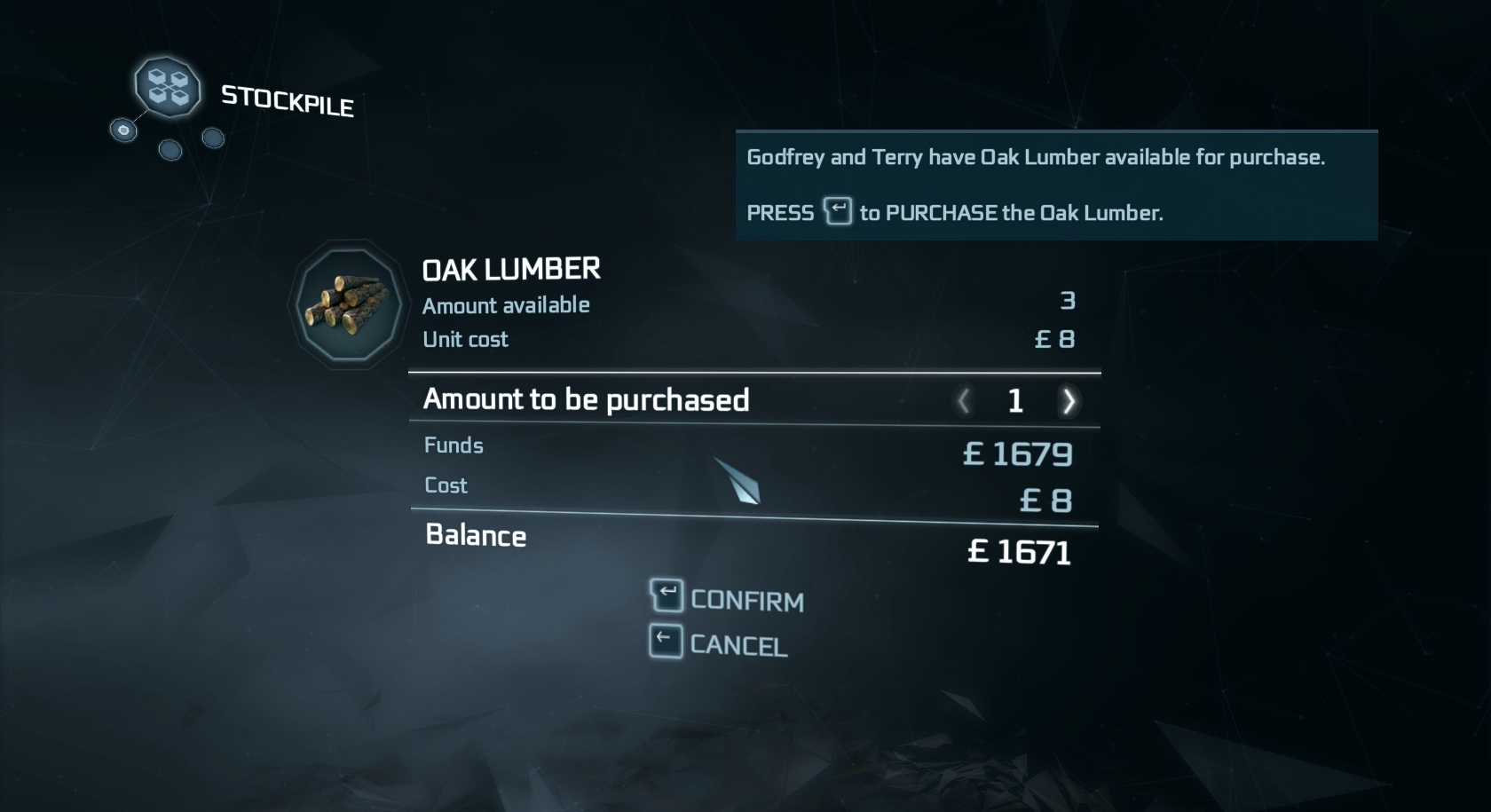 4. Hit the BACKSPACE Button to leave the Stockpile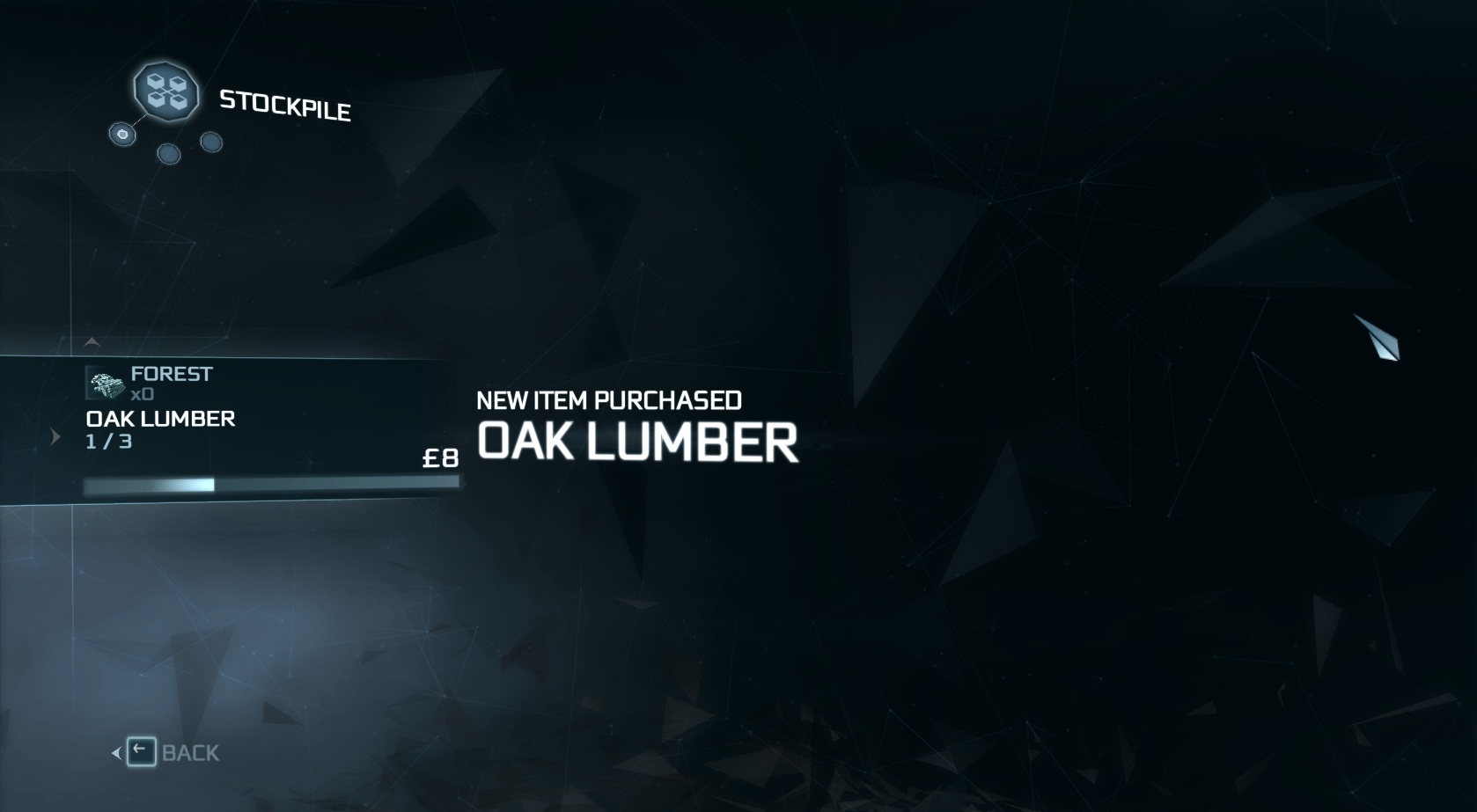 5. Continue to hit BACKSPACE until you have completely exited the Stockpile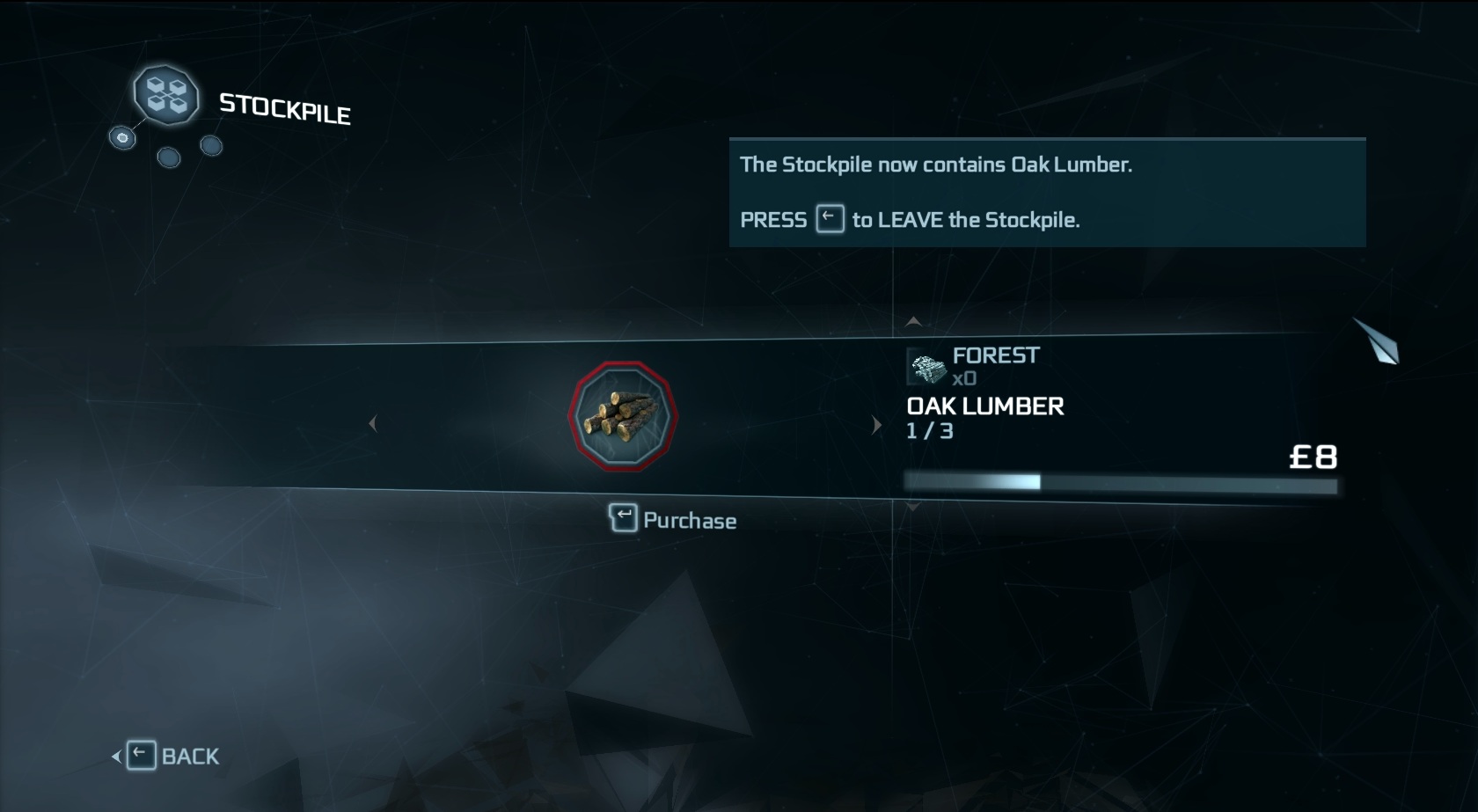 6. When you are out of the stockpile you should see the following screen: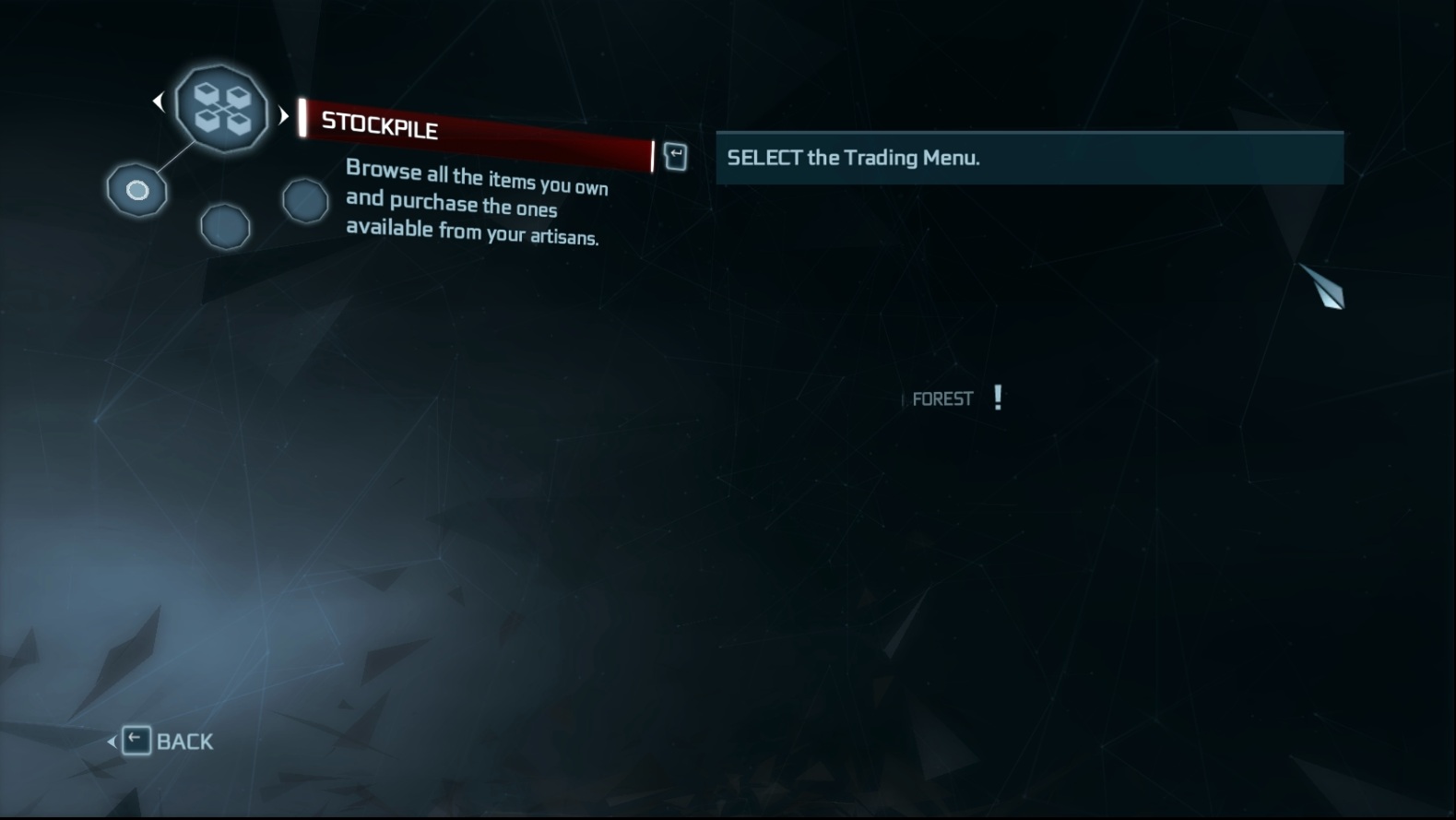 You will be unable to exit the ledger until you have completed the tutorial, so do not try to backspace out; it will not work just yet.

7. Hit the RIGHT ARROW key once to go to the crafting menu: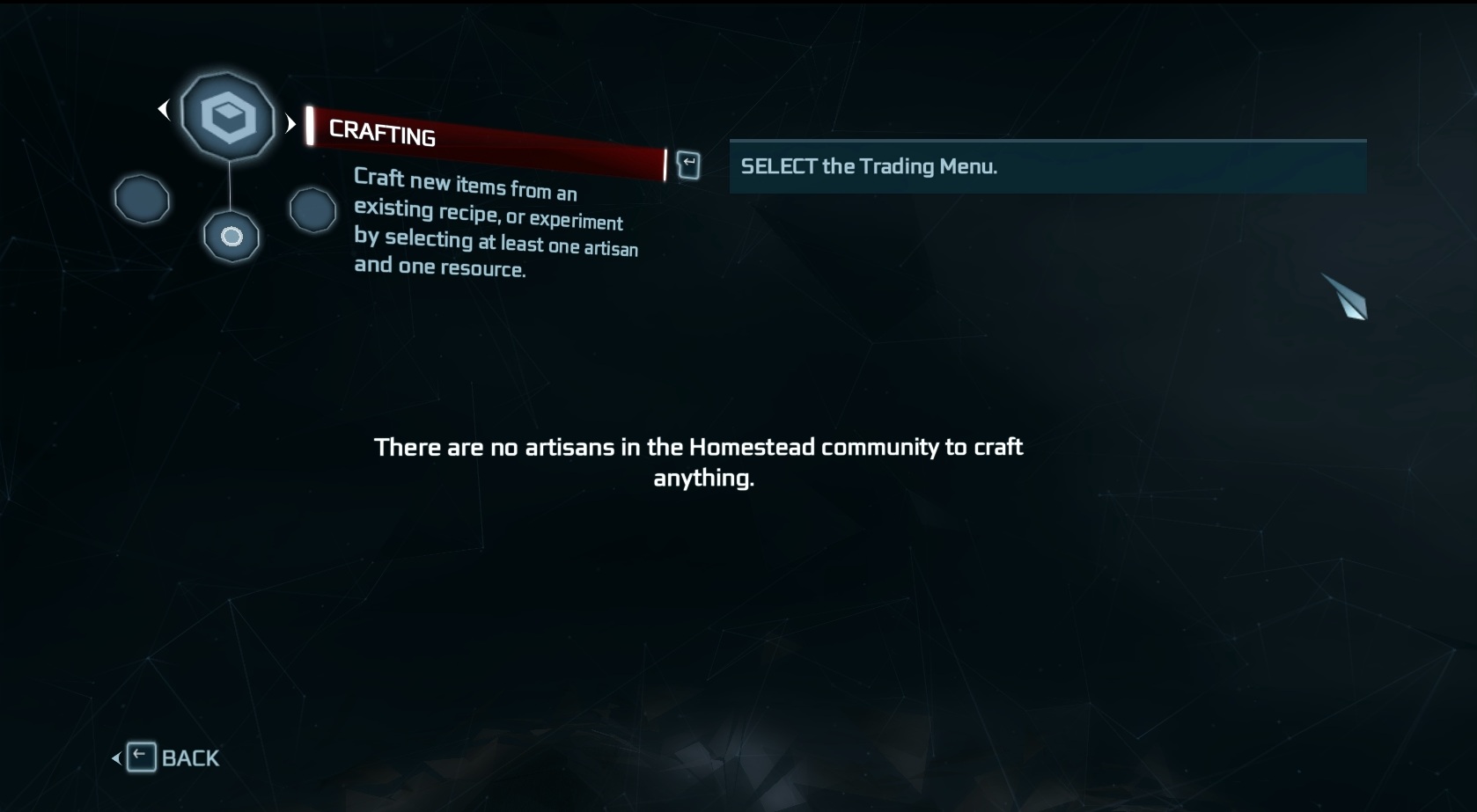 8. Hit the RIGHT ARROW key one more time to go into the trading menu. Once the trading menu is selected hit ENTER to go into the menu.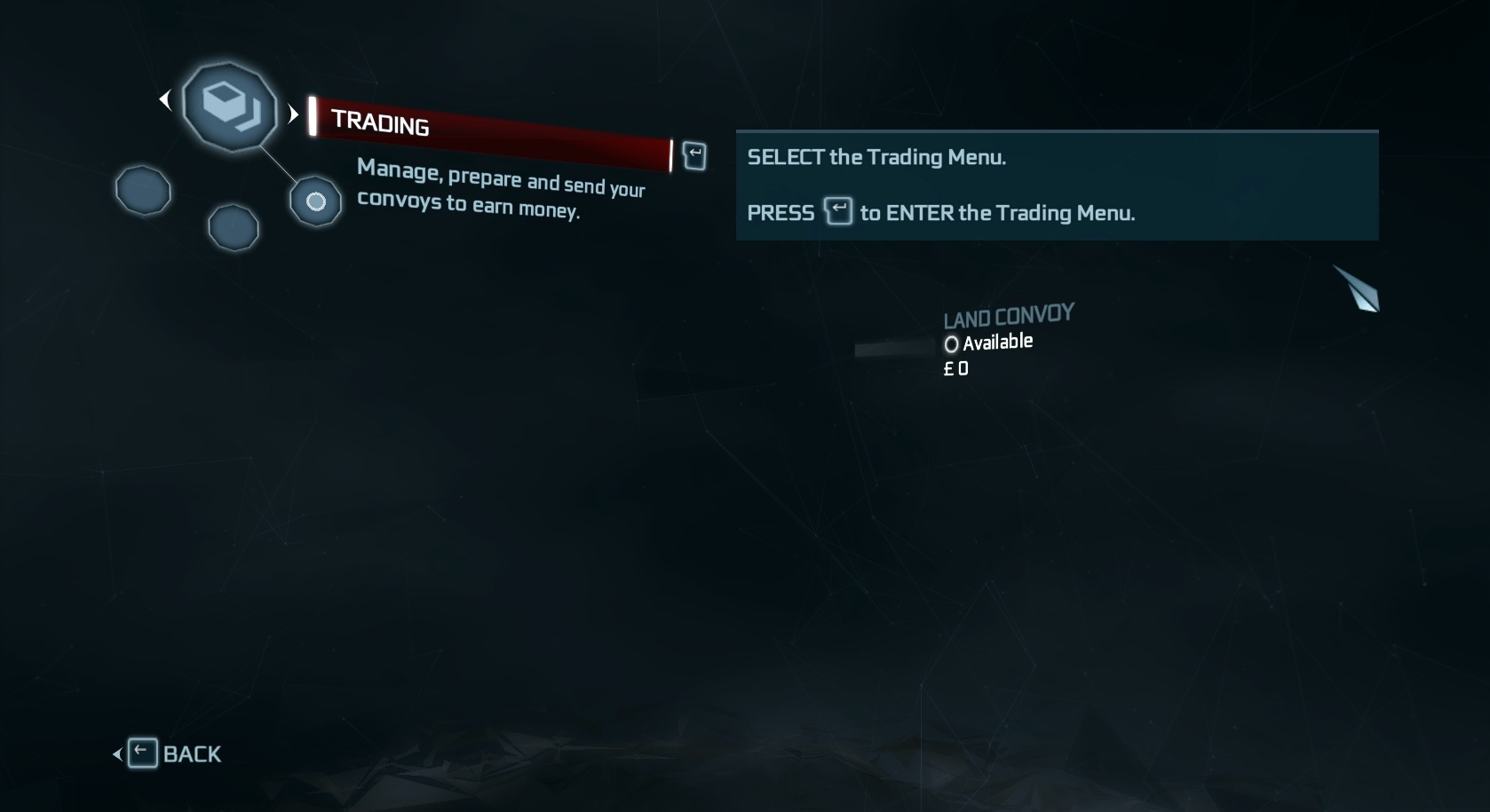 9. Press ENTER to select the convoy.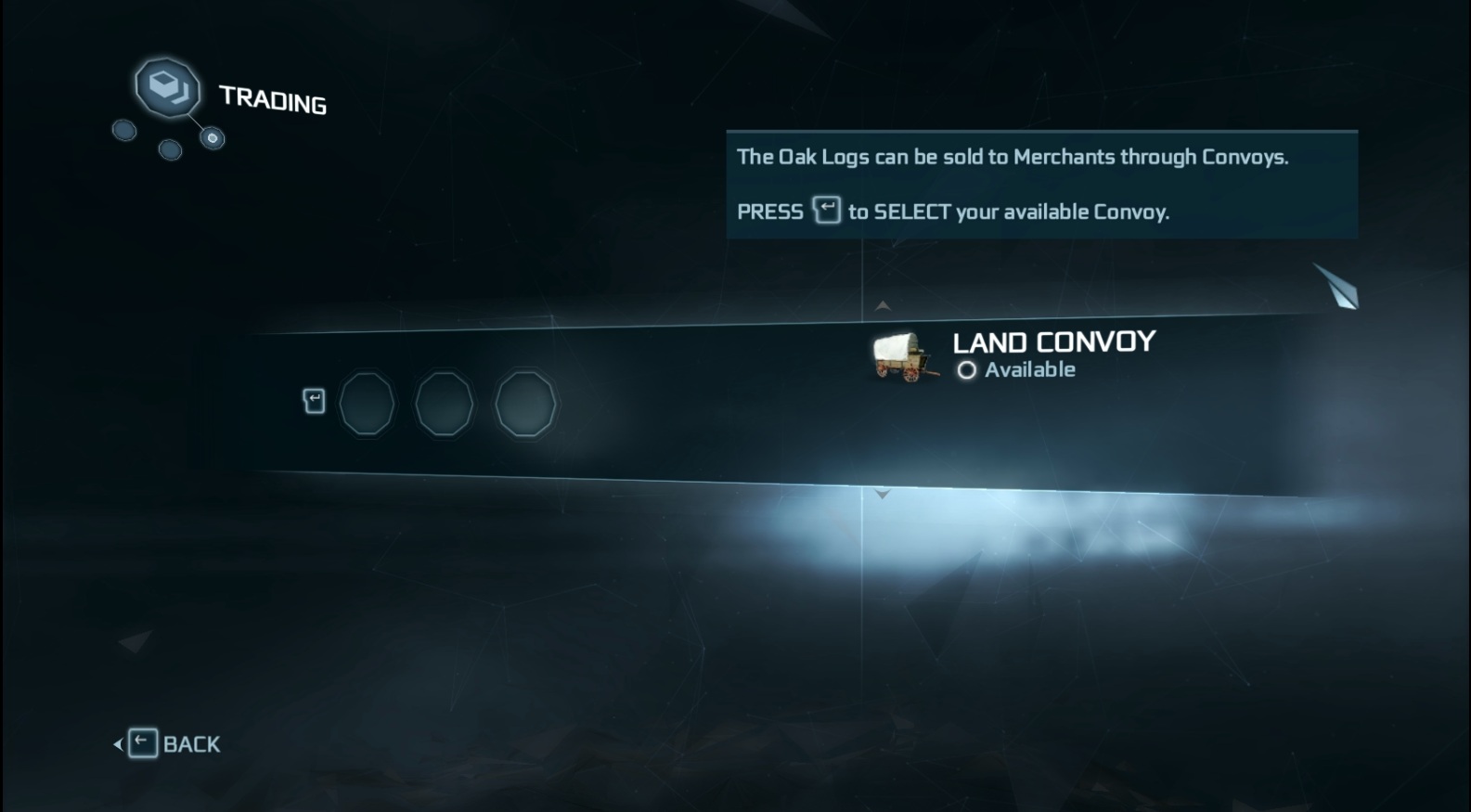 10. Press ENTER to select the resource to assign to the convoy.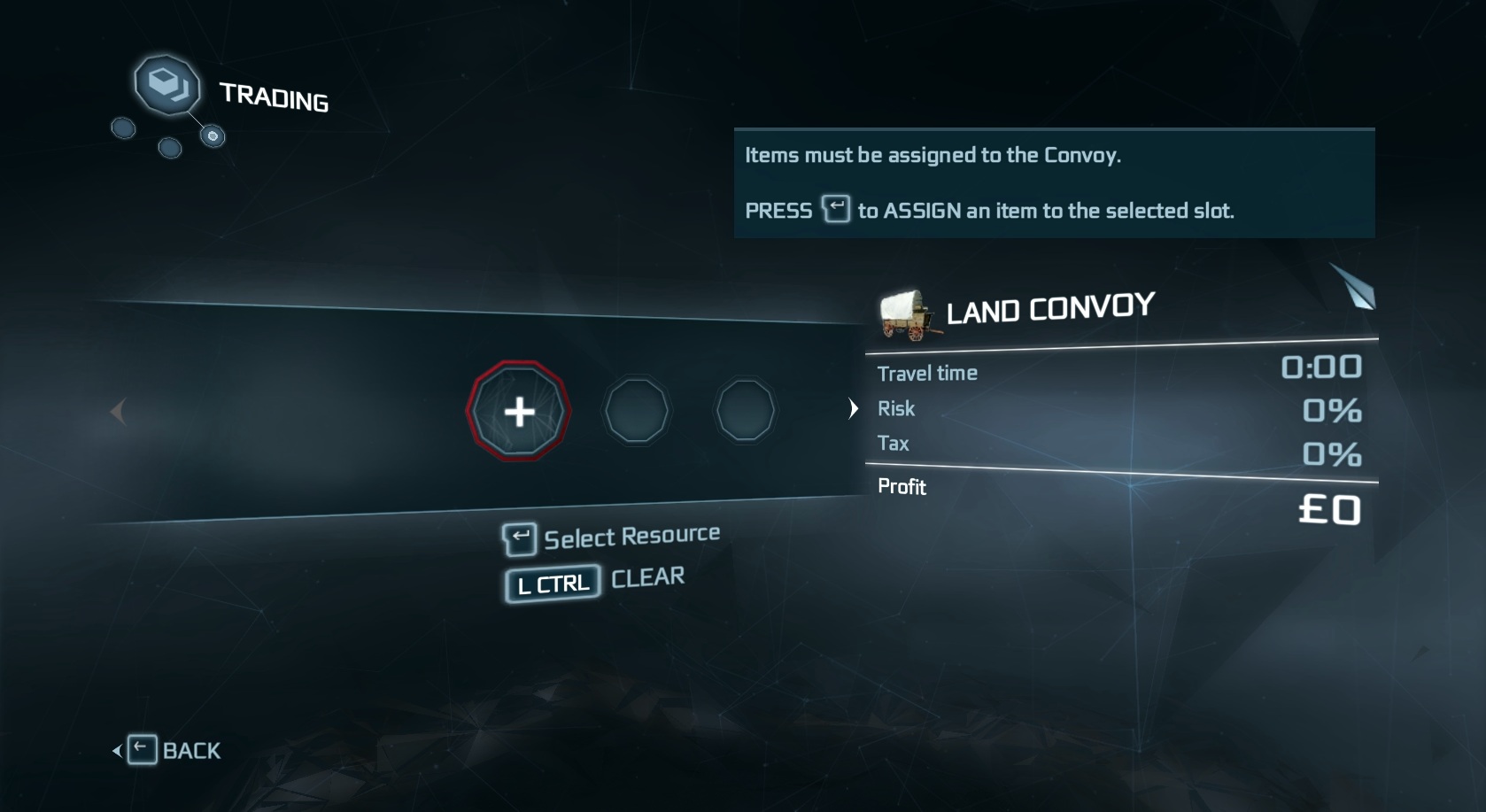 11. Press ENTER to select the lumber you have just purchased.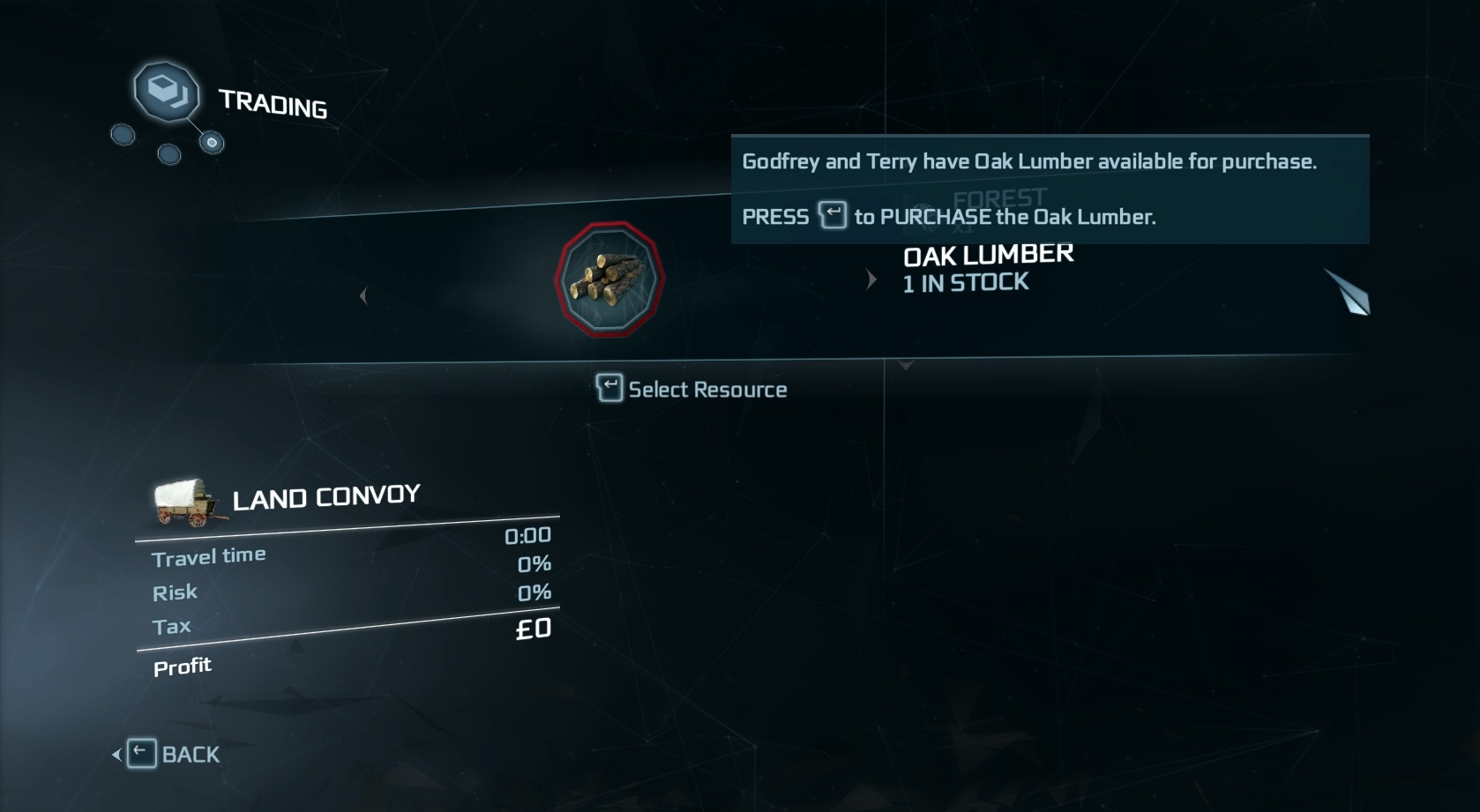 12. Press ENTER to select the merchant to whom you are selling your lumber.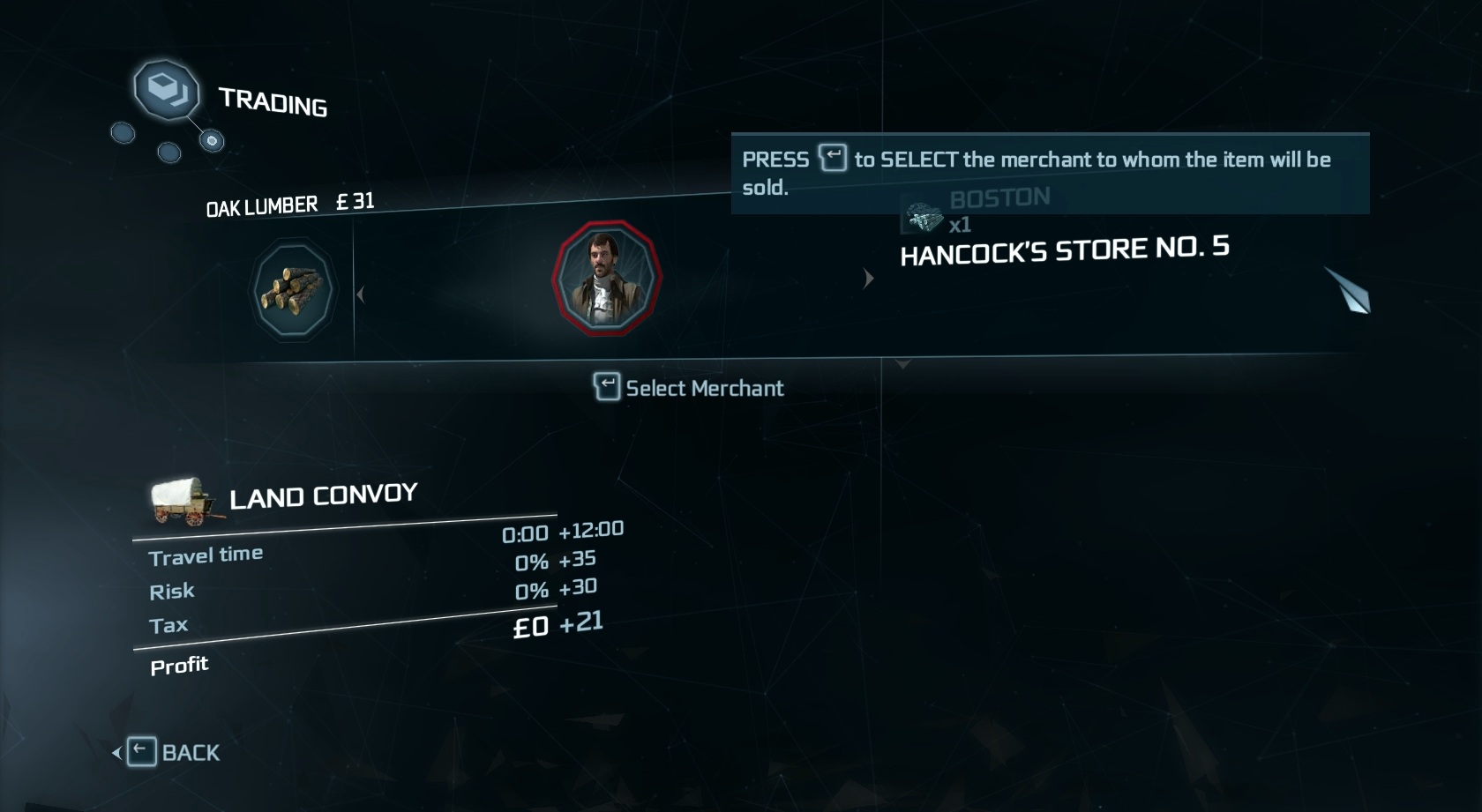 13. Press the SPACE bar to send your convoy.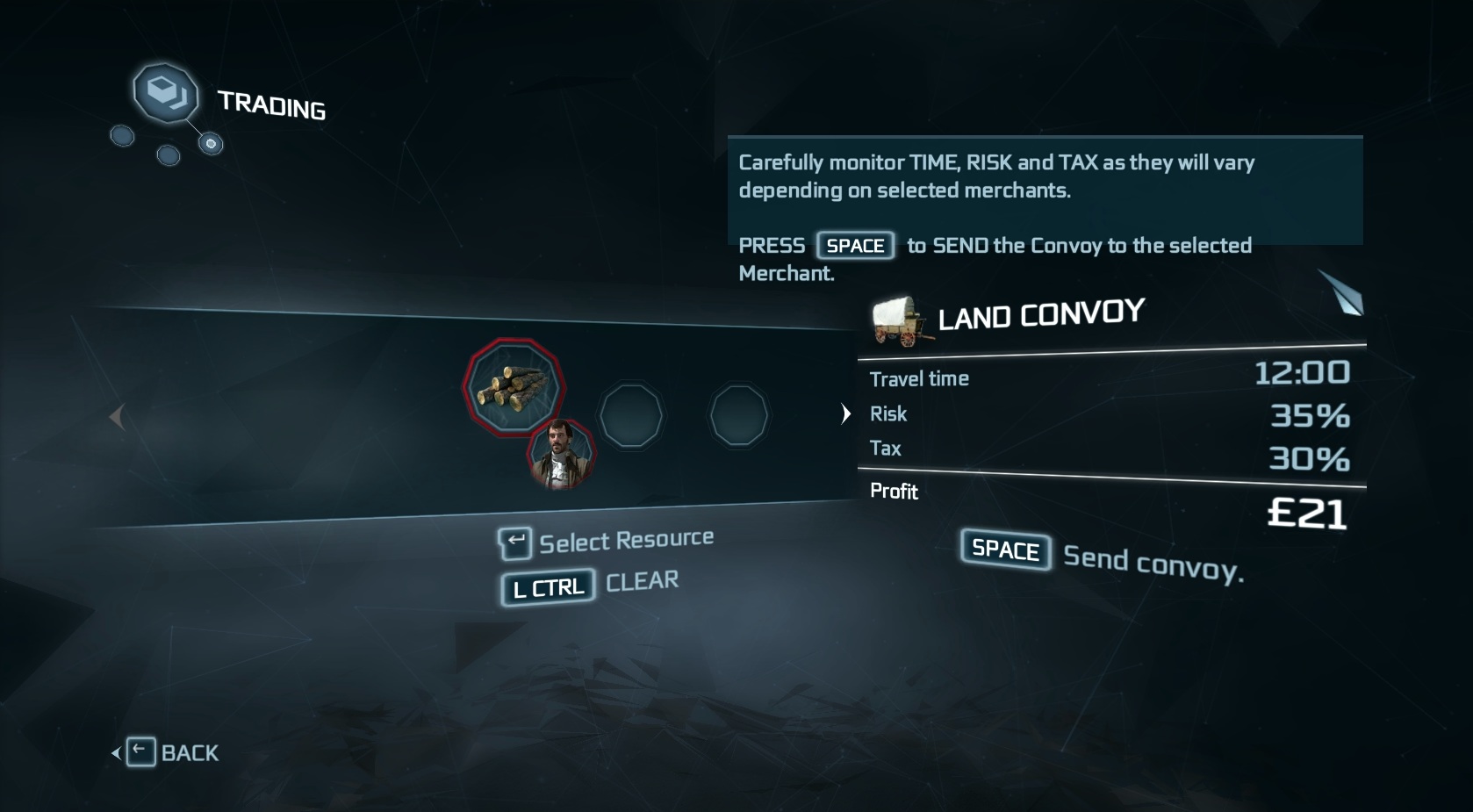 14. Press ENTER to confirm sending the convoy.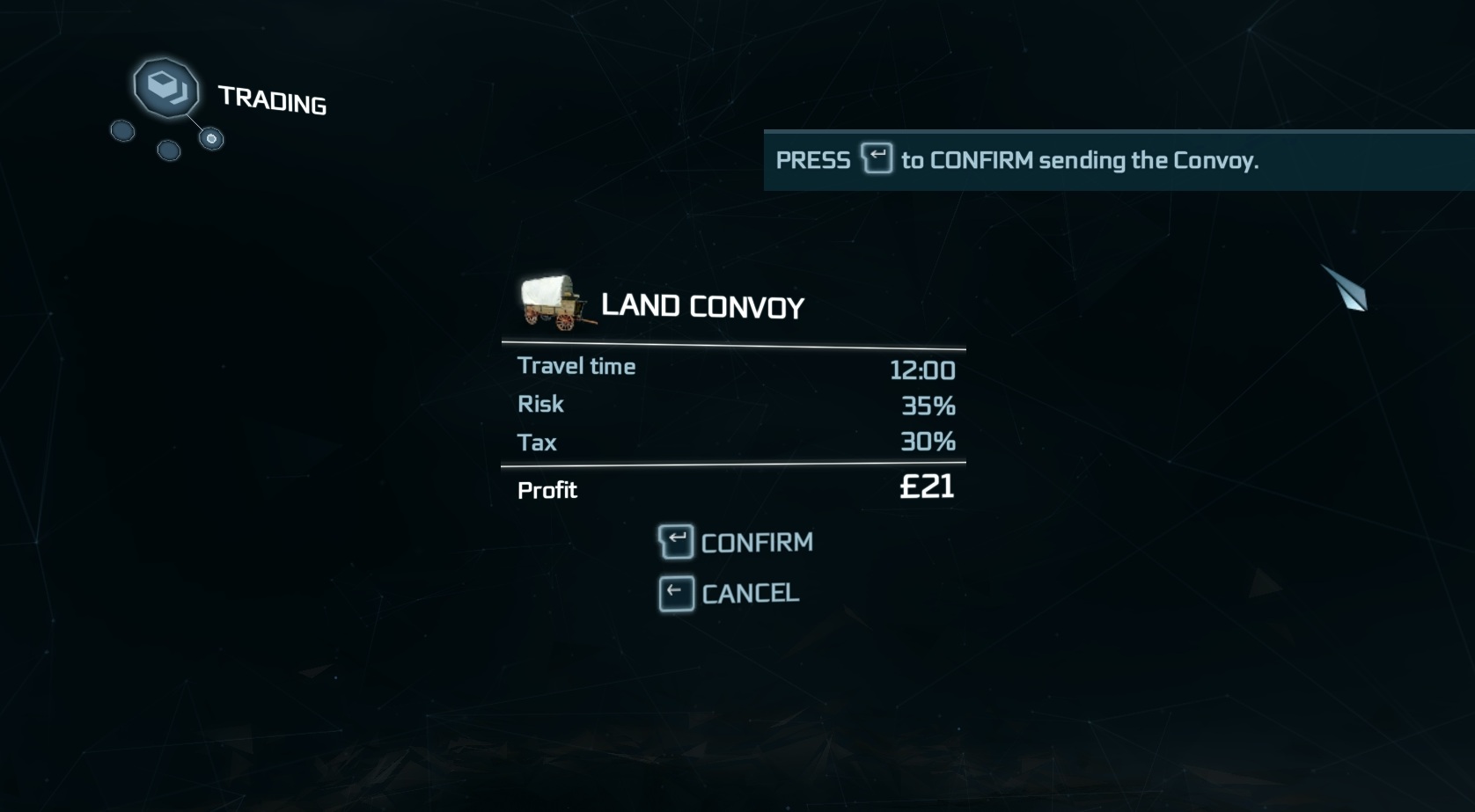 After hitting enter you should exit the ledger automatically.