ANSWER:
In Child of Light, you can send Oculi to your Uplay friends as a gift.
1
. To do this, enter the Pause menu and select
Oculi
.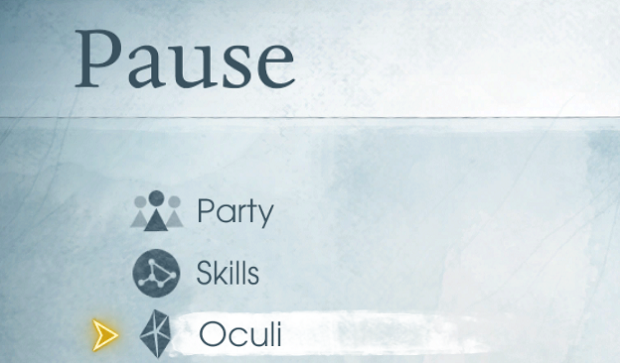 2
. Next,
select a piece of equipment
(weapon, armor, or accessory).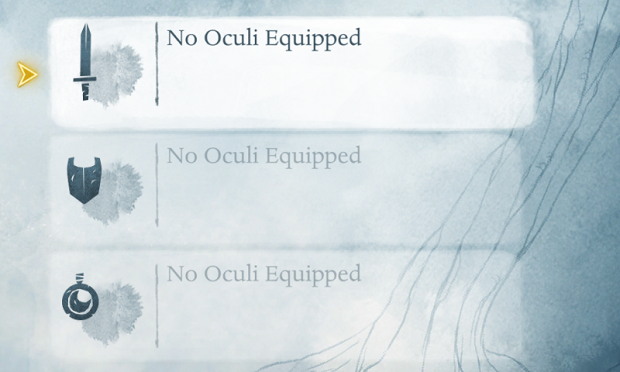 3
. You will then see the screen below. Select an Oculi and then press the
Left Ctrl
key
(circled below) on your keyboard to gift Oculi to your Uplay friends!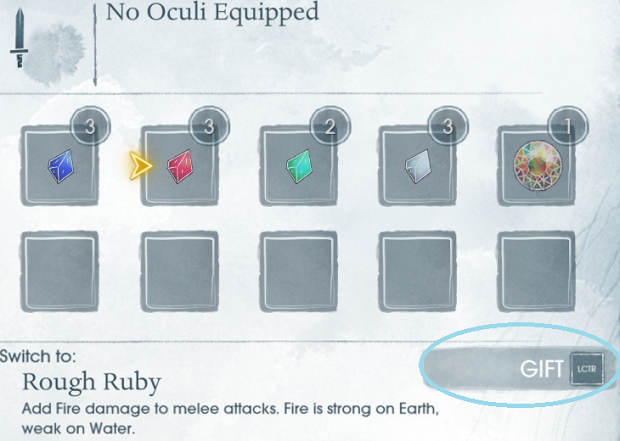 NOTE
: the
Erin Stone
(a
DLC Oculi
, pictured on the far right) cannot be gifted.