ANSWER:
To redeem your Exclusive Content code, please refer to the following steps:
1
. From the main menu of the game, select
Additional Content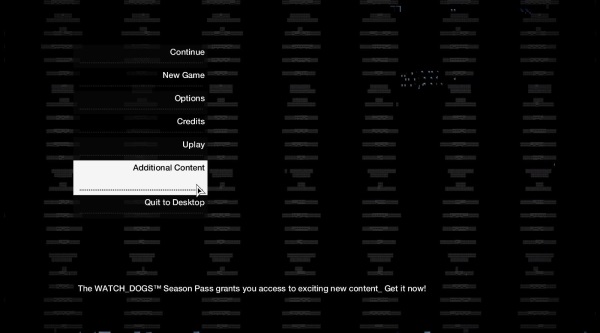 2
. On the next screen, select
Redeem Code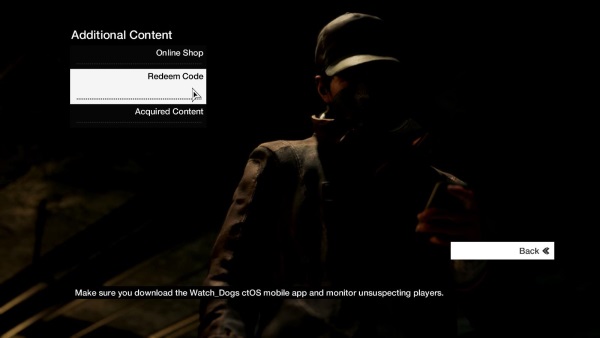 3
. A new window should pop up (varying depending upon your platform) with the ability to input your Exclusive Content code
Note
: On the Xbox 360, another prompt will appear which has two options. Make sure to select
Ubisoft Code
before continuing to input your code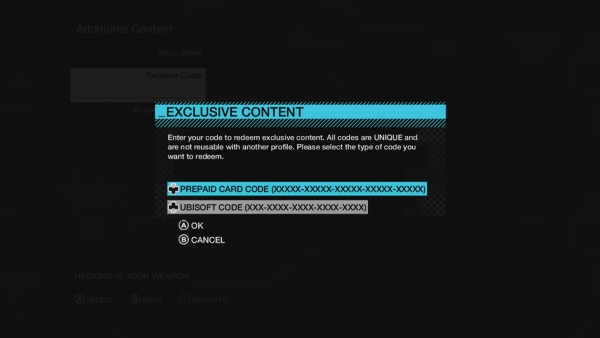 4
. Enter in the Exclusive Content code exactly as it is written (all uppercase and include the dashes)
5. Once the code has been entered, your content should begin downloading and you should have access to it.
Note
: An alternative for console users is to enter their Exclusive Content codes in the respective content stores (PlayStation Store/Xbox Marketplace) while PC users can enter their code in the Uplay client directly.
How do I know if my Exclusive Content activated correctly?1
. From the
Additional Content
menu, select
Acquired Content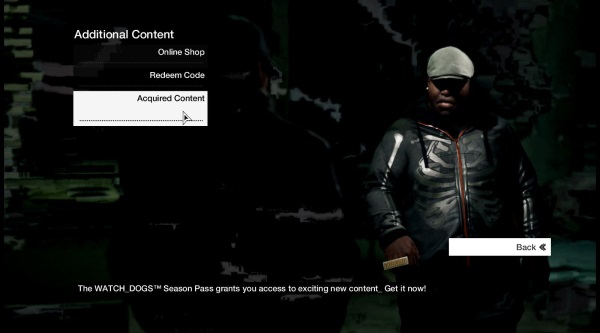 2
. On the next screen, your Exclusive Content should be listed with a description of what was included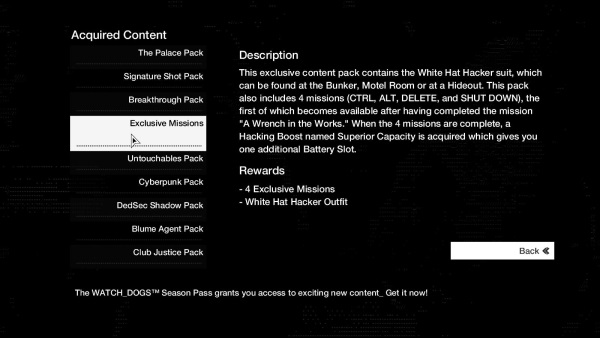 Where do I find my Exclusive Content?
Please refer to the FAQ regarding your question, found
HERE
.