ANSWER:
Disclaimer: This process is for advanced Windows users.
In order to backup your save for Eagle Flight, you will need to be familiar with the Windows Registry and how to use the RegEdit program for Windows systems. If you are familiar with both of these concepts, the steps below should ideally walk you through the process of generating a backup registry file of your Eagle Flight save data. If you want to begin by backing up your save data, start at
Step #1
. If you have already backed up your save data and want to restore it for use, skip to
Step #7
:
1.
Make sure that both the Oculus Home and Uplay applications are closed and not just minimized to the system tray. You can ensure each program is closed by opening the Task Manager with CTRL+SHIFT+ESC and checking for the Uplay and Oculus processes. If they are open, end those tasks.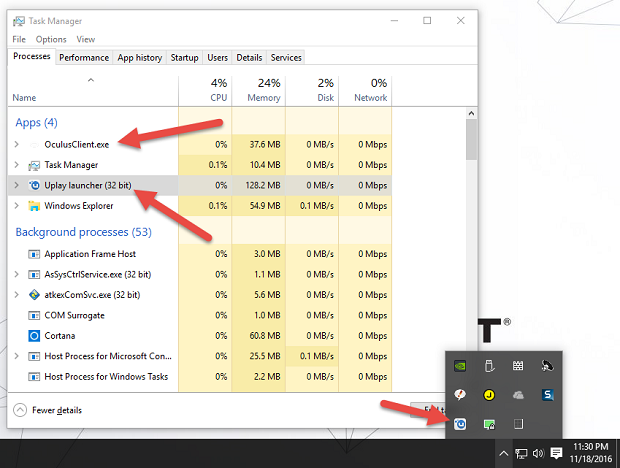 2. Open the RegEdit program in Windows by hitting the Windows key and the R key at the same time, then typing in
regedit.exe
into the Run window that appears. Then click OK. If Windows asks you for administrative permission to run the program, allow it to do so.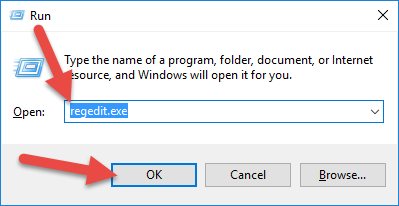 3. Navigate to the following registry folder: HKEY_CURRENT_USER\SOFTWARE\UBISOFT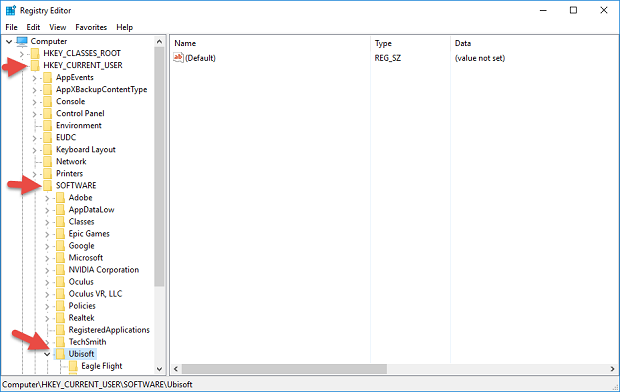 4. Right-click the
Eagle Flight
folder under UBISOFT, then click Export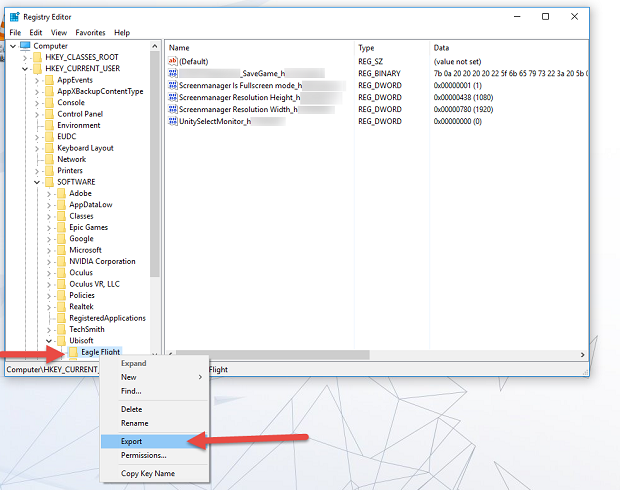 5. A prompt will come up allowing you to save the registry data as a .reg file. Make sure the bottom of the window has the
Selected branch
radio button checked, rather than
All
(otherwise the file will back up your entire registry, and you don't want that).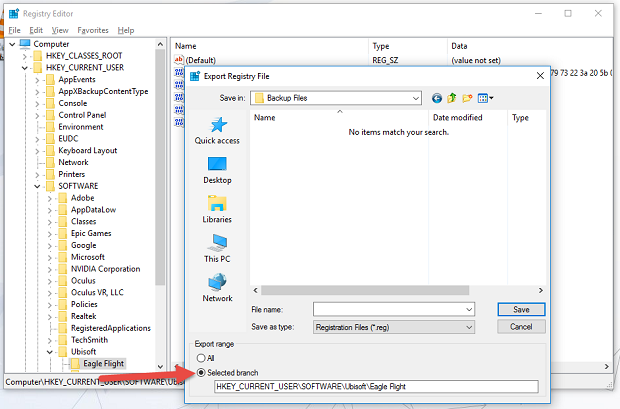 6. Name the file whatever you wish (.e.g:
eagle_flight_save_backup.reg
) and save it to wherever you'd like to backup your save data to.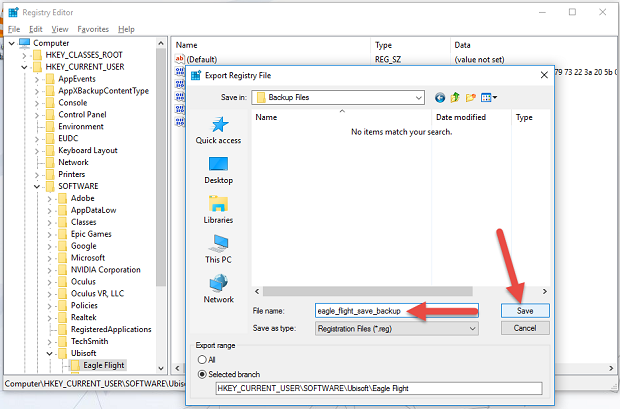 7.
That's it! If you ever need to restore your save data from a backup like this, simply locate the .reg file you saved and double-click it and Windows will overwrite that data in your current registry with the data stored inside the backup file.