ANSWER: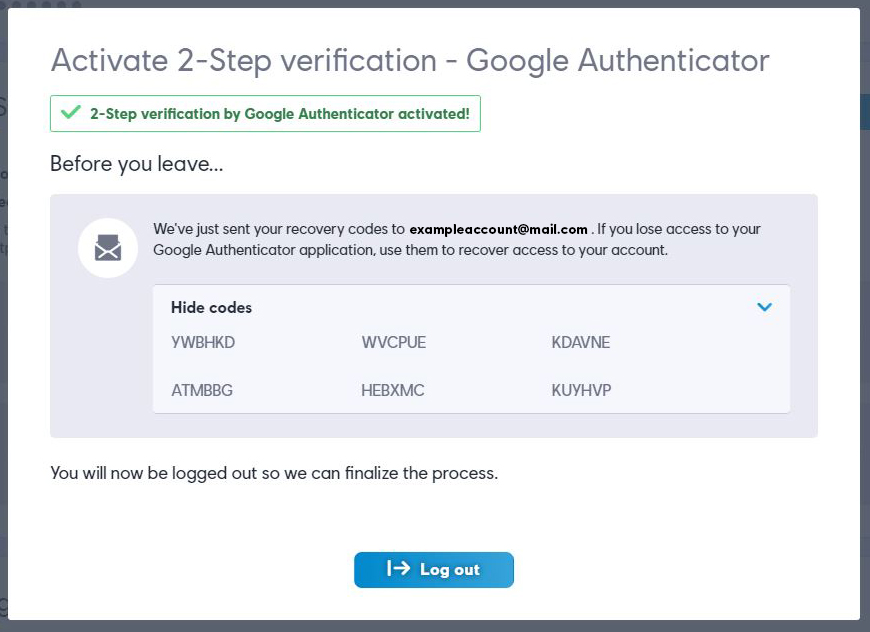 These can be used to access your account if you do not have access to your usual verification method, so
keep them safe
! 
If you have
lost access
to your verification method, or are
having trouble generating
a valid code, we recommend
temporarily disabling
the security feature. You can then set it up again to receive another set of codes.
Do not worry if you no longer have access to your recovery codes! You can
get in touch
for help with
disabling
the feature.
Please note that you do not need to have access to your verification or recovery codes to contact us. In the interest of security, we will take you through an alternate Account Ownership Verification process before we make any changes to your account.
Do not hesitate to
let us know
if you have any other questions.