ANSWER:
In order to make changes to your 2-Step verification, all you need is a valid verification code. If you are
having trouble generating one
, you can use one of your
recovery codes
.
To 
change 
your verification method: 
•  Go to the
Security
page.
•  In the
2-Step verification
box, select the 
Manage
button.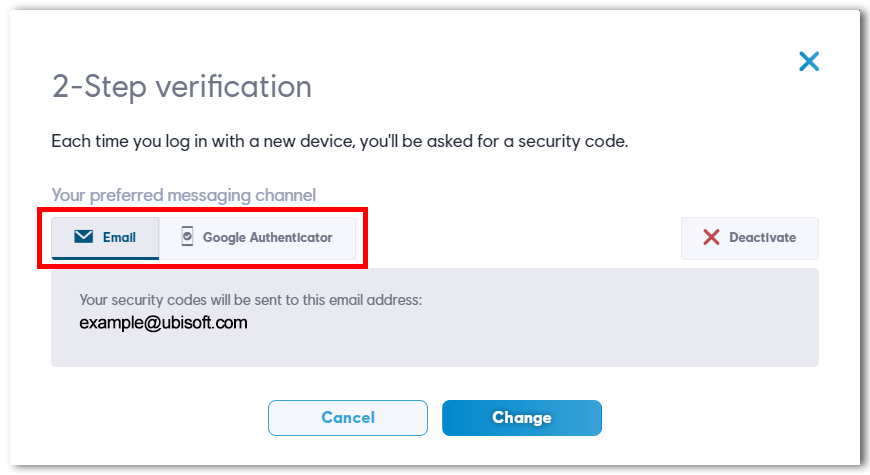 • Click Change.
• Follow the on-screen instructions to set-up your new verification method.
You also have the option to
deactivate
2-Step verification. 
If you have any questions, please get in touch.
Please note that you do not need to have access to your verification or recovery codes to contact us. In the interest of security, we will take you through an alternate Account Ownership Verification process before we make any changes to your account.