ANSWER:
To be able to download
UPLAY+ games
onto your system, you need to add them to the
My Games 
section of your Uplay library. To do so:

- Open the Uplay launcher
- Access the UPLAY+ tab from the Uplay application
- Select a game from the playlist 
- Click on Activate game after highlighting the tile of a game.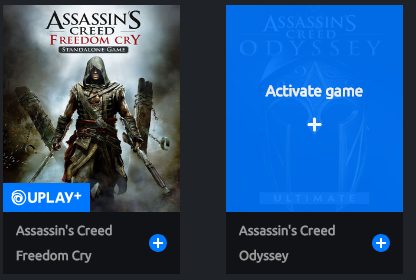 Have a look at our 
UPLAY+ section
 if you have any other questions about this service. 
Should you have any other questions, do not hesitate to 
contact us
!