ANSWER:
Twitch users will need to unlink accounts from both Twitch and Ubisoft.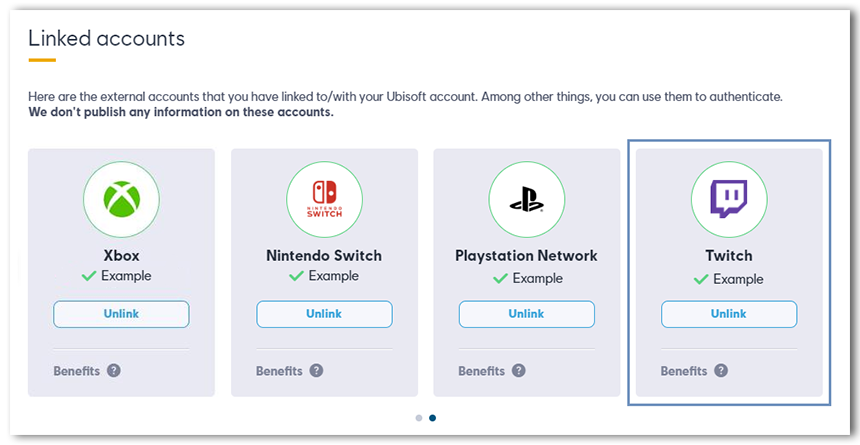 Once the connection has been removed:
• Visit the
Connections
section of your Twitch settings. 
You may be asked to log in.
• Scroll down to 
Other Connections
.
• Click 
Disconnect 
next to UbisoftConnect.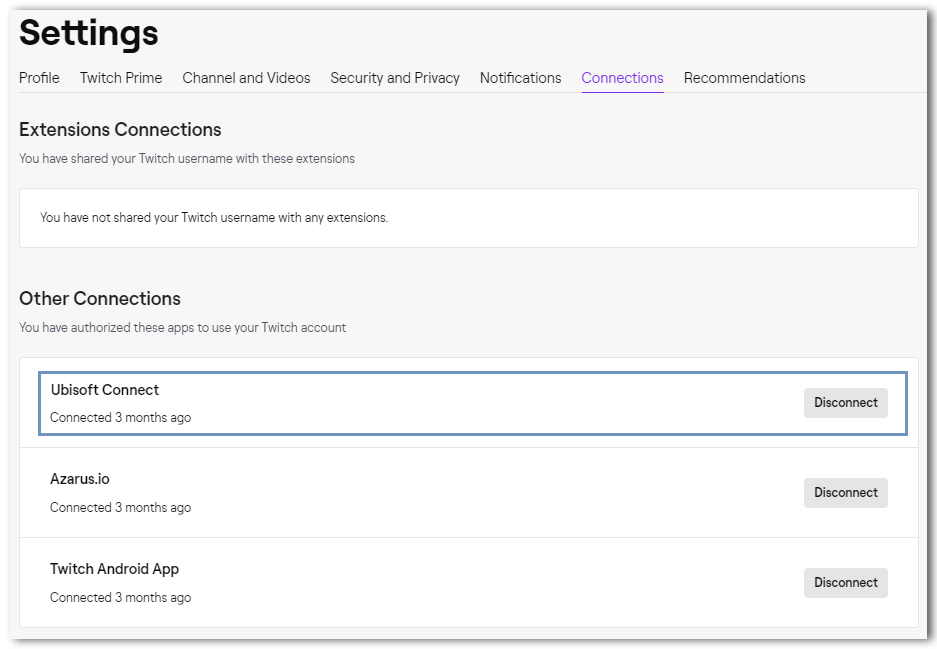 • Select Yes, Disconnect from the pop-up.
For details on the Twitch Drop program, please review this article
HERE
.
Do not hesitate to contact us if you have any other questions.