ANSWER:
Once you reach 
Level 40
 and complete the 
Warlords of New York 
campaign, you will gain access to 
Keener's Watch
 and with it, infinite SHD Level progression.
SHD Levels will replace your
Gear Score
and allow you to continuously improve your Agent's attributes and resource rewards, and gain cosmetic unlocks.
To
activate
it:

• Open your Inventory.
• Click on the padlock icon displayed in your Skills.
• Allow the admin override to complete.
As you complete activities and defeat enemies, you will gain SHD progress, shown as your experience bar. You can also track your progress in the in-game menu.
Once the progress bar is filled and your Watch levels up, you will receive a
point
to
spend
on one of 
five 
progression paths:

• Offense
• Defense
• Utility
• Miscellaneous
• Scavenging
You can see which point you are working towards by selecting the watch from your Inventory.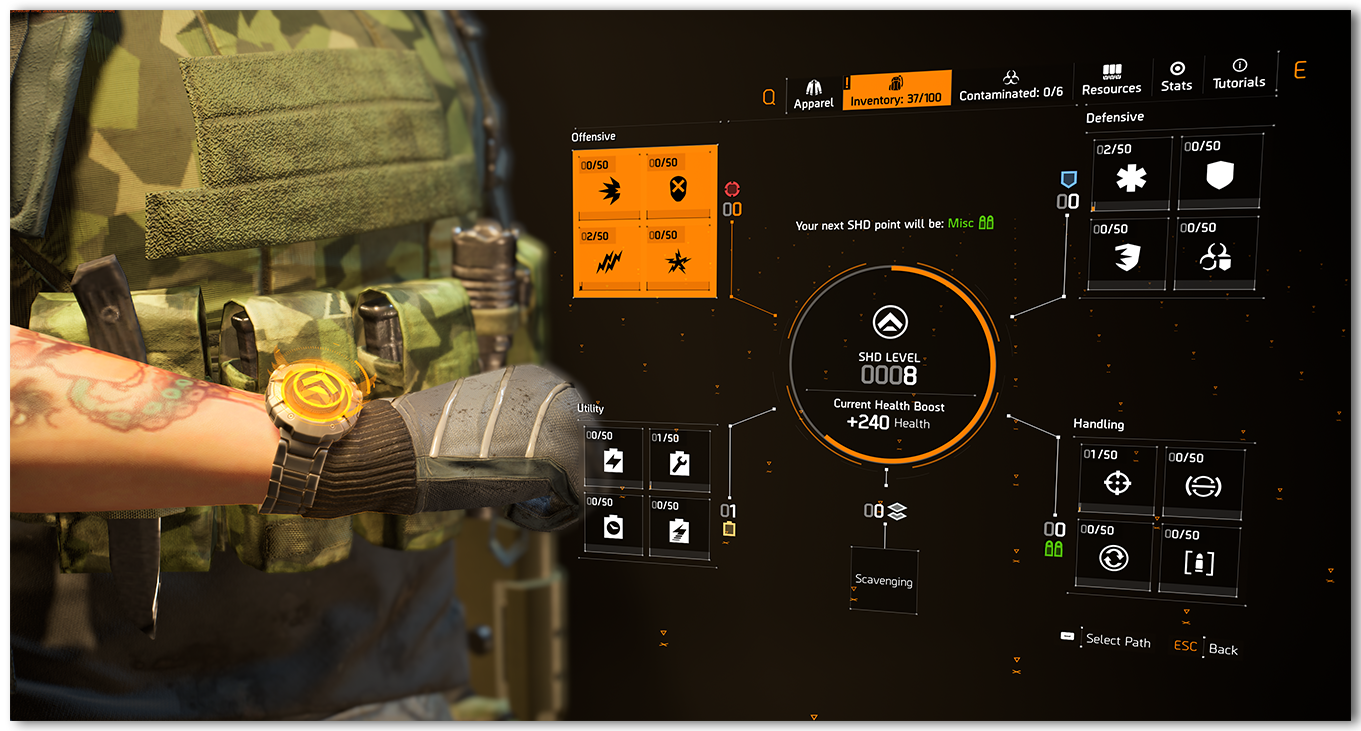 To
spend 
your points:

• Open the Watch menu.
• Select one of the paths.
• Choose which talent you would like to advance.
• Add as few or as many points as you would like.
Your available points will be displayed in the bottom-right of the interface.
• Confirm your choice by holding down the assigned button/key.
Please note that spend cannot reassign the points to other talents once confirmed.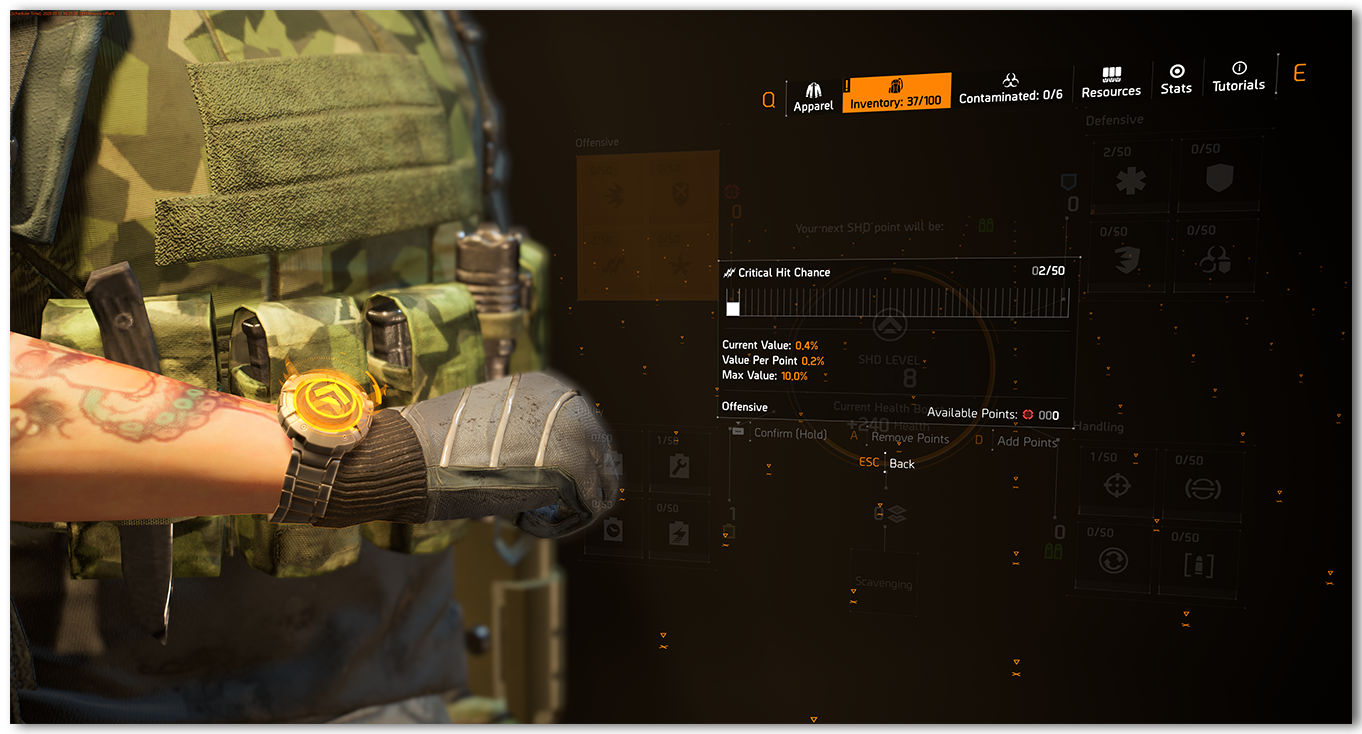 SHD Level progression is 
account-wide
*. This means that if you reach SHD Level 100 on one Agent, the next Level 40 character you complete the campaign with will have access to 100 points as soon as they activate their watch.
Do not hesitate to
let us know
if you have any questions!
*
Hardcore characters will not have access to the shared pool. They will, however, share their own progress.