ANSWER:
Please perform each of the checks below:
Test Your Connection To The Interne
t
Start by testing your network connection with the following steps:
Start at the Xbox One dashboard
Go to My games & apps menu and select Settings
Choose Network
Select your connection type Wired or Wireless.
Choose Test network connection.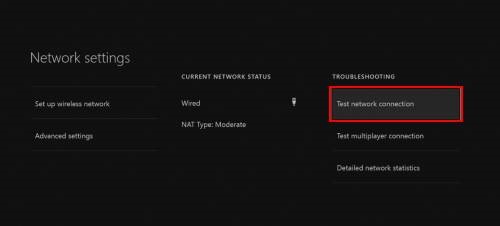 Using the Xbox One connection test
If this test shows your connection as either Moderate or Strict then you may encounter problems connecting to other players and playing online. 
Please follow the steps below to improve your Multiplayer experience:
Restart your network hardware
Turn off your Xbox One and your Modem/Router and wait for 15 - 30 seconds.
Fully power up your Modem/Router (it may take a couple of minutes to re-establish your connection).
Turn on your Xbox One and test the connection again by following the steps at the beginning of the article.
2. Port Forwarding
At this point if you still have trouble then you may have a firewall interfering with your connection. Please configure the following network ports within your router from your PC: 
Game ports:
TCP 80, 443, 27015, 51000, 55000 to 55999, 56000 to 56999 
UDP 33000 to 33499
Xbox Live ports
TCP: 53, 80, 3074
UDP: 53, 88, 500, 3074, 3544, 4500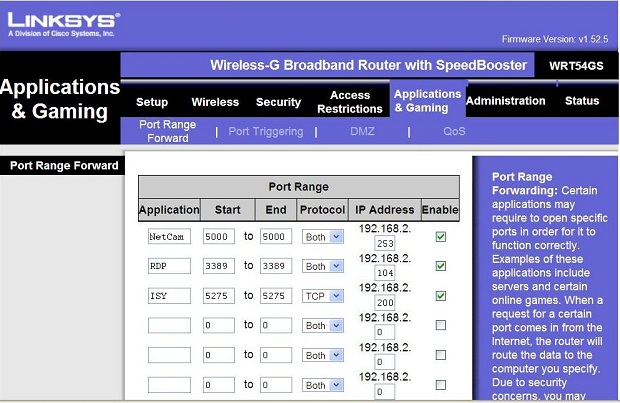 Example of port forwarding, this is done from your PC and will differ between devices
Directions for configuring network ports are specific to the software and hardware being used, and can be found by visiting the manufacturer's website.
Please visit
https://support.ubi.com/en-US/faqs/000024619
for more information.
3. Traffic Throttling / Blocked Ports
There may also be certain restrictions set by your Internet Service Provider (ISP). If you continue to have trouble, please contact your ISP for details on any specific restrictions on the previously mentioned network ports.
4. DMZ
if you continue to encounter problems after all of the above then try placing your Xbox One in the DMZ of the router, this will ensure the game can connect without a problem. Alternatively you can try establishing a direct connection to your modem (where available) and retry.
Still having problems?
If you continue to have trouble after completing the above steps, please contact support and include a full description of your problem along with any error messages you may have received, this will appear in the format:
ERROR NAME 12345678
. If possible attach the screenshot of the error message, if any occurs.