The
Assassin's Creed: Origins Discovery Tour
is a mode that
will allow you to explore ancient Egypt without being interrupted by combat or quests
.
Purely educational, the mode is a virtual museum with guided tours and historical sites to discover.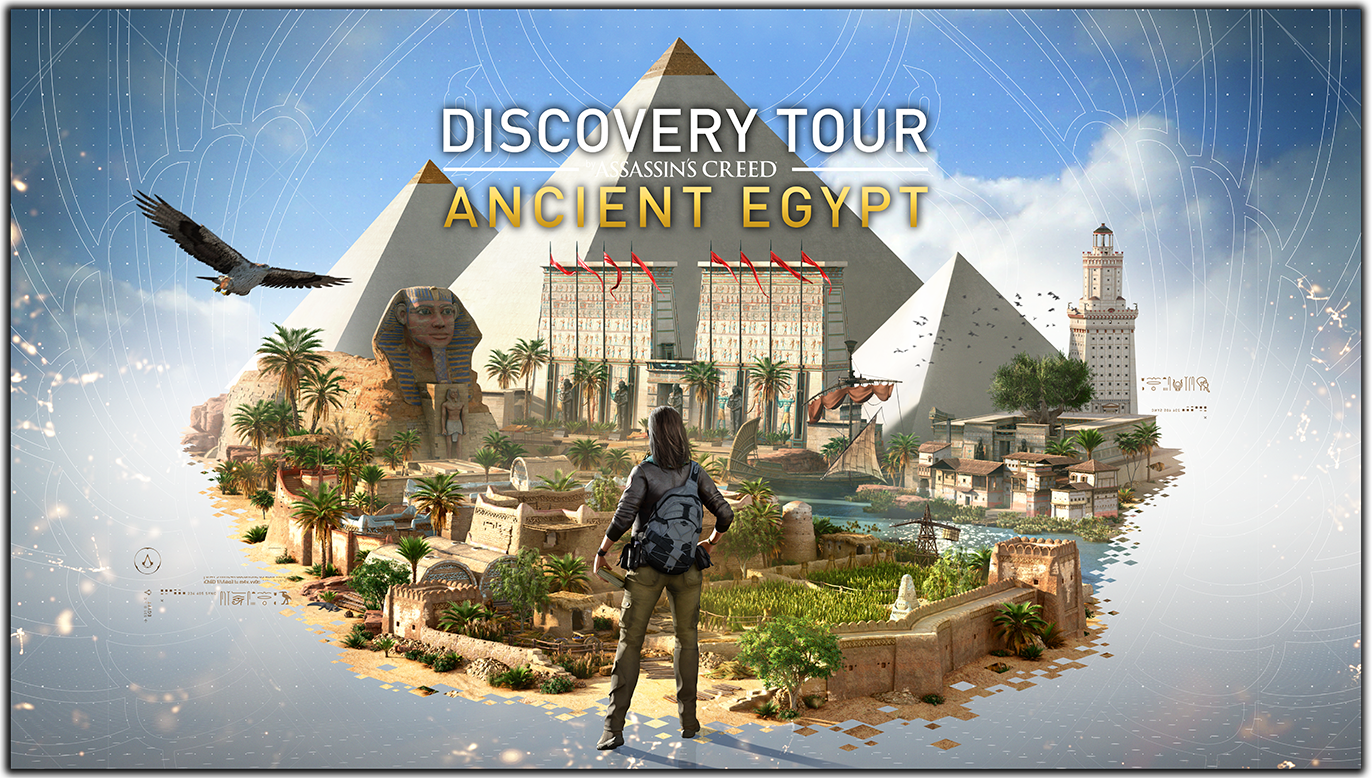 If you own
Assassin's Creed: Origins
already, you can start the
Discovery Tour
from the game's main menu.
We also have a
standalone version
, 
Discovery Tour: Ancient Egypt
, accessible through the
Ubisoft Store
.
You can start this as you would any other application. 
You'll be able to
select a tour
from the map of Egypt or from a
list of tours sorted by topic
. The map and the list can be accessed through the tabs
Map
and
Tours
in the Discovery Tour menu.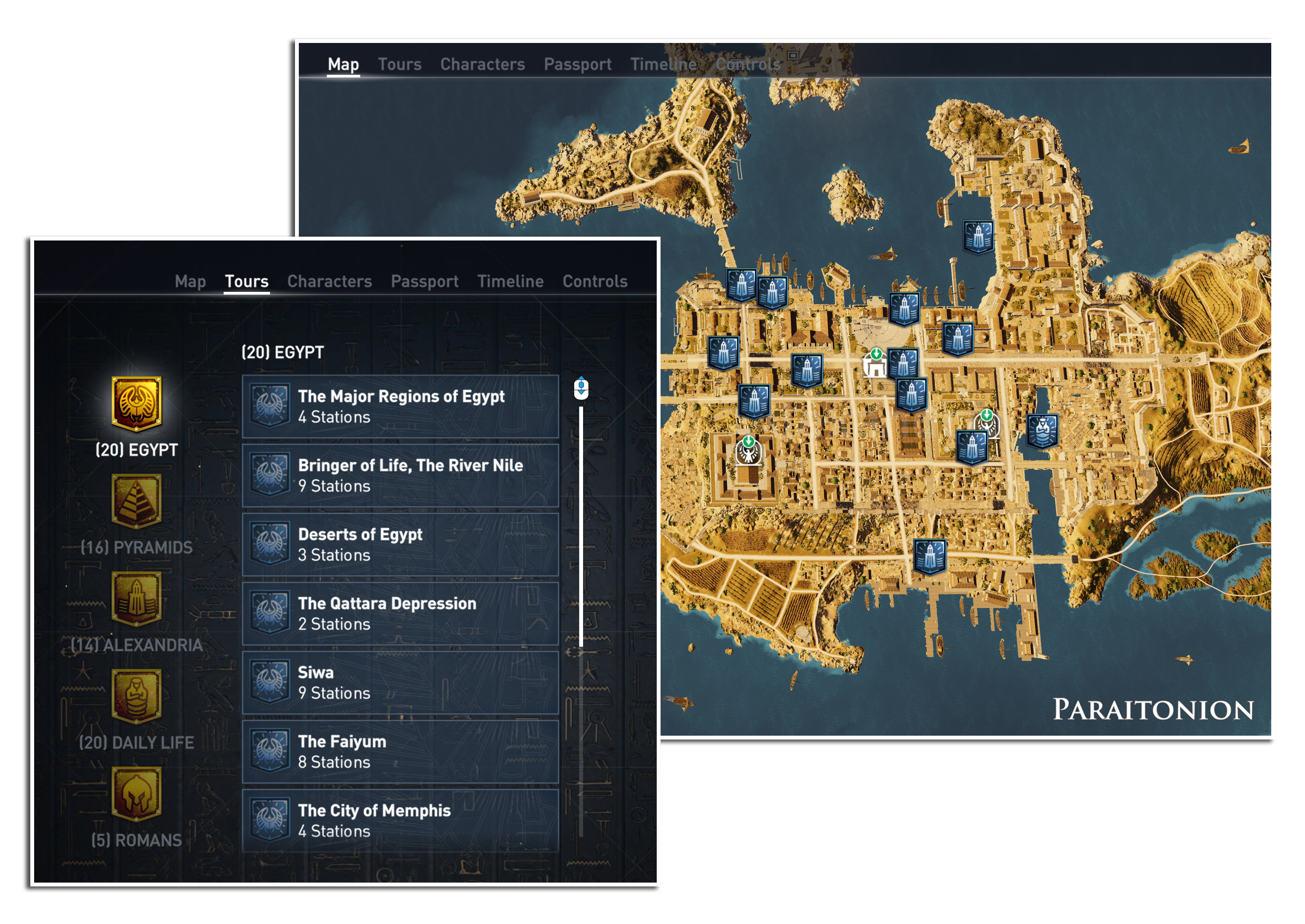 Starting a tour
will transport you to the location on the map. You can even choose which character you will complete the tours win from the menu's
Characters
tab. Many different characters from the game will be available for you.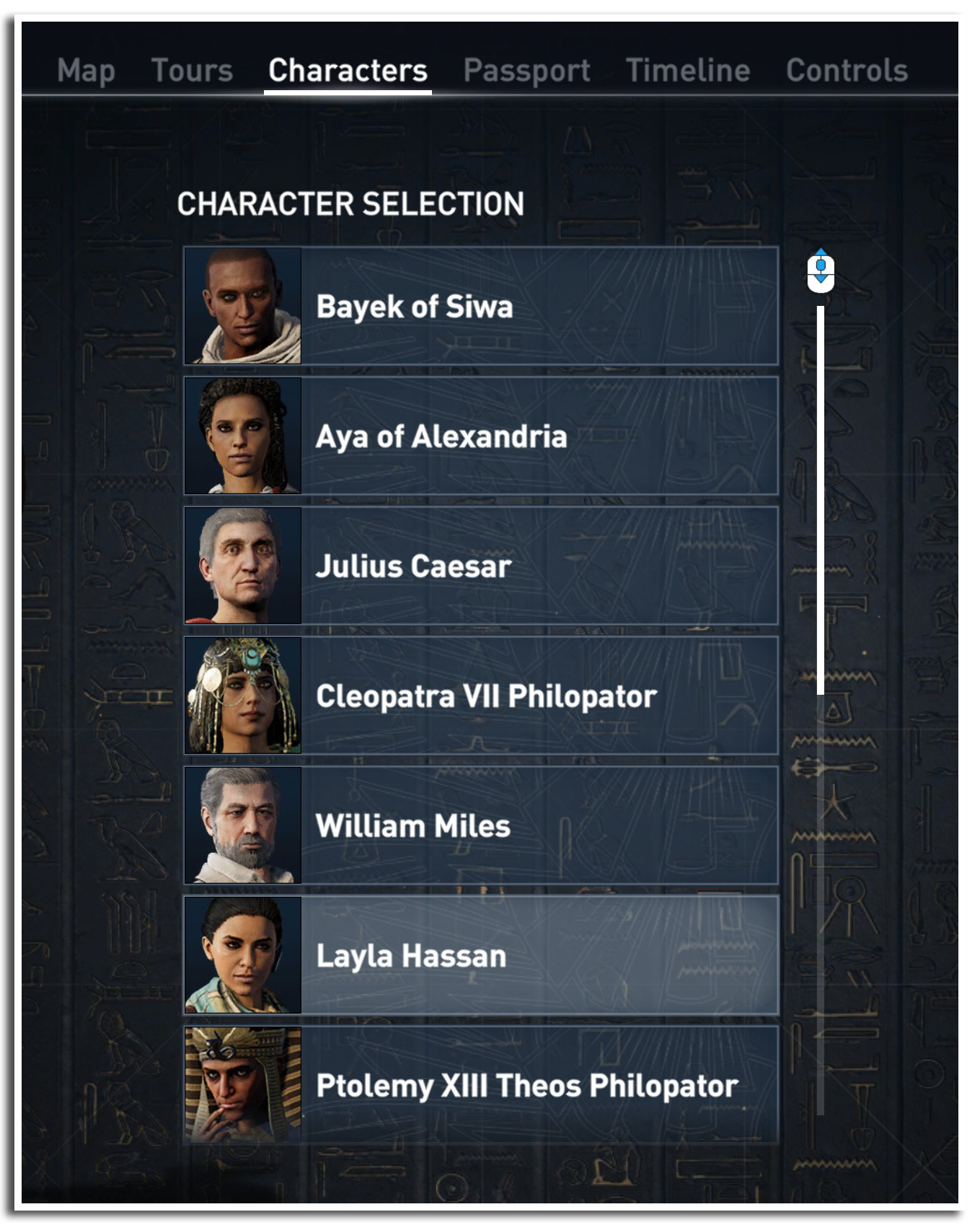 To experience a tour,
simply follow the glowing golden line on the ground
. Each station of a tour is marked by a
sparkling spot along the line
.
At a station, an audio commentary will give you information, as a tour guide in a museum would. You are free to look around or move, the commentary will continue. If you wish, you can get more information matching the audio commentary by pressing the key displayed on the screen. 
The
Passport
tab in the
Discovery Tour
menu allows you to track your progress. There is also the
Timeline
tab, which gives you an overview of the time periods of ancient Egypt. 
We hope you'll enjoy the
Discovery Tour
! 
You can find more information on the Discovery Tour on
the official website
! If you have any questions, feel free to
contact us
.