To create an Online Profile in
Anno 1404: Venice
, follow the steps below:
1. Start Anno 1404: Venice via the desktop shortcut.
2. If this is your first starting game, you will be prompted to create an Offline Profile.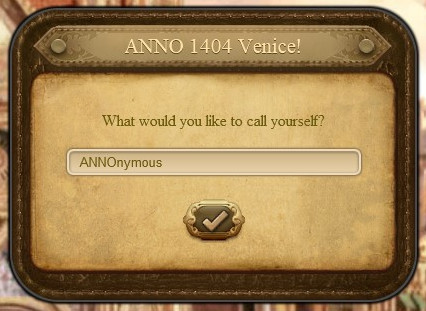 3. It is important that you use your
legacy username
when creating an Online Profile.
A 
legacy username
is the username you chose when creating your Ubisoft account. You can find it on the
Account Information
page under your current username, provided that your current username is not the same as on creation.
To confirm the entered username, click on the check mark to continue to the main menu.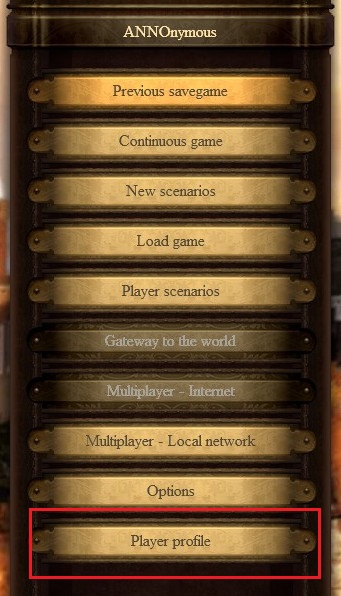 4. Please select Player profile in the main menu to open the profile management menu.
Here, you can make changes to your profiles, like changing the crest or player-colour.
Your achievements in the game are also visible here.
By selecting the option Profile management on the right, you can continue with the Online Profile creation.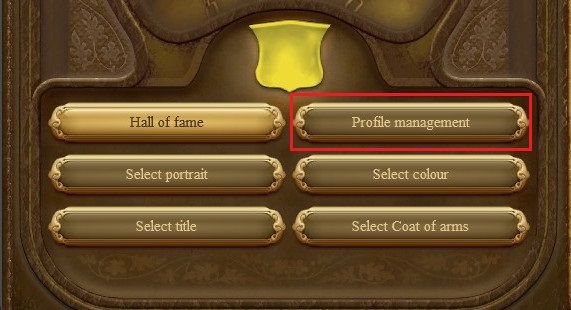 5. You should see your available profiles on the right side of the screen. In our example, there is only the current Offline Profile with the name ANNOnymous.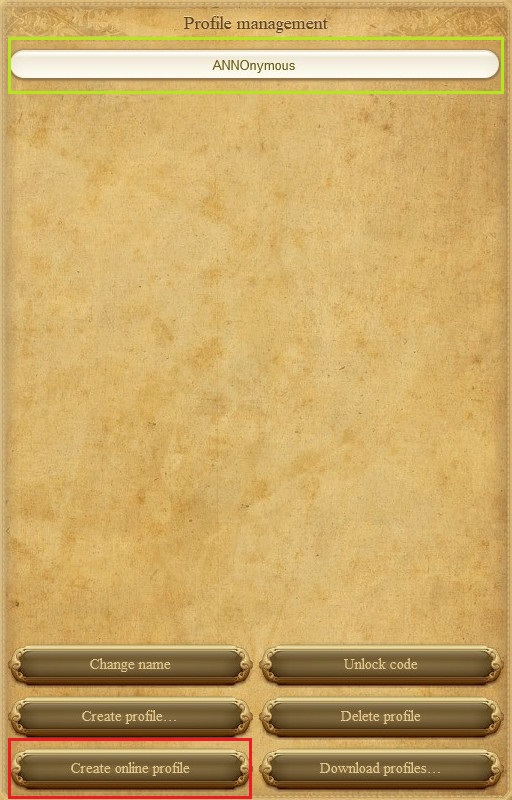 6.On the bottom of this screen you have option Create online profile, click on it to begin the profile creation.
You will have to enter a username and a password, which have to be identical with the legacy username and password of your Ubisoft Account.
The Online Profile does not allow special characters. Should your current password contain special characters, we would recommend changing your password, to avoid any errors.
After confirming the login details Anno 1404: Venice will now connect to the Ubisoft servers to validate your username and password. On successful validation you can name your Online Profile and confirm with OK.
You can distinguish Online and Offline profiles as follows
An Offline Profile will only be shown with the name chosen on creation e.g.  ANNOnymous

The Online Profile will show the chosen name as well as the legacy username e.g. ANNOnymous (Online - ExampleAccount)
The creation of the Online Profile is now completed and it should be shown on the right side of the screen below your Offline Profile.
7. If you want to play an Online match, please use the ESC-key to return to the main menu of Anno 1404: Venice. Here, the Multiplayer - Internet option should now be available.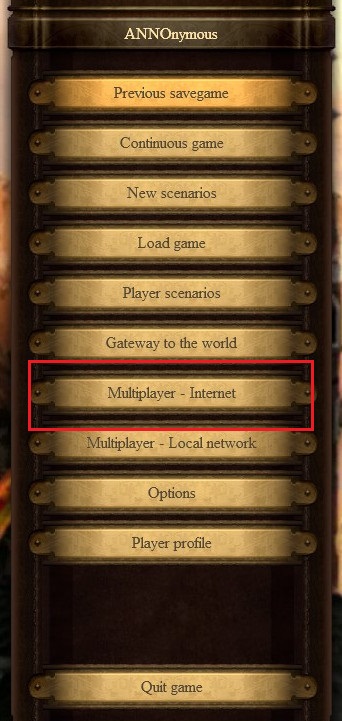 8. At this point you have to enter your activation key, which will bind the key to the account. This has to be done on the first time.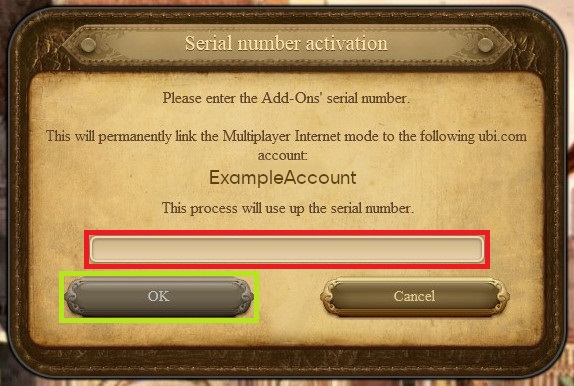 You should be able to find the installation key code on the front of your Anno 1404: Venice
 manual. If you have bought
Anno 1404: Venice
 via our Ubisoft Store, you'll have to check in Ubisoft Connect for the key.
Confirm the activation by pressing OK.
10. Your Online profile is now active and should allow you to join Online matches.
If you need assistance with these steps or if you have any other questions, feel free to
get in touch
!