In order to re-equip the Vlad Tepes sword, you must visit the Assassins HQ using the steps below.
1. Access the map screen by pressing the back button (Xbox 360) / Select button (PS3).
2. Locate and travel to the Assassins HQ near the top of the map.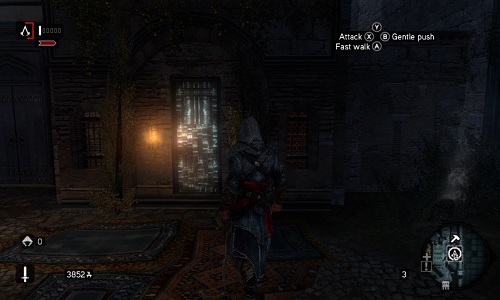 3. Enter the Assassins HQ, and locate the weapon room near the back left corner, and your Vlad Tepes sword will be available.