To
change
the preferred language for your Ubisoft account:
​​​​​​• Select the Edit button in the Private information section.
​​​​​​• Choose a language from the Preferred langUAge drop down.
​​​​​​• Complete the process by clicking Save.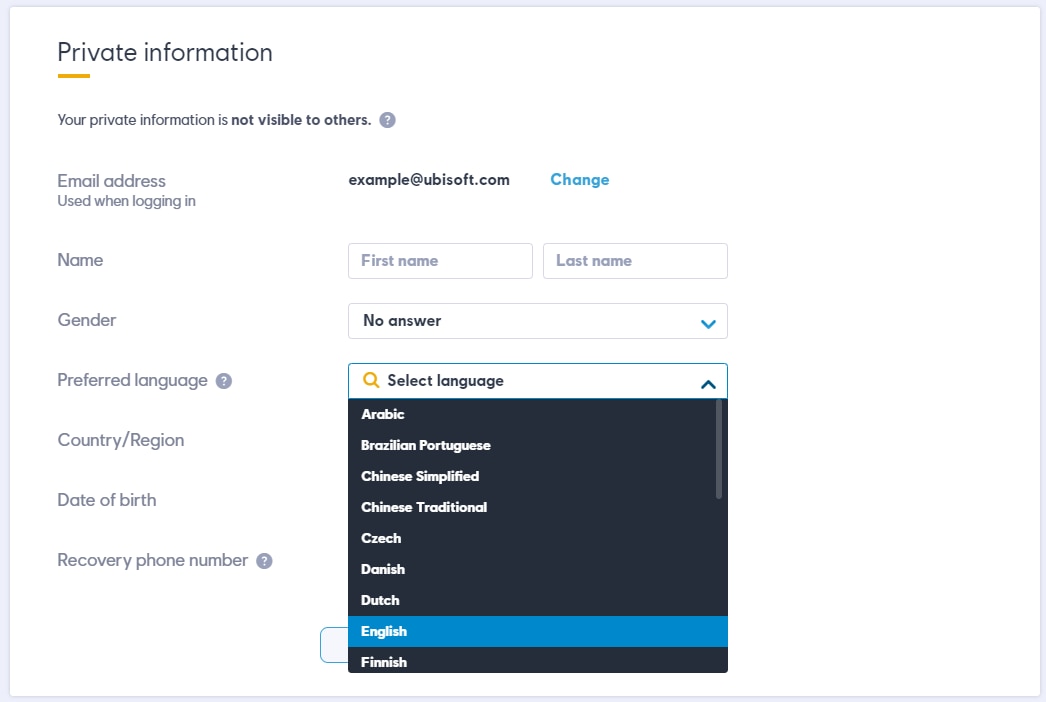 You should now receive any Ubisoft emails in your preferred language.
Feel free to
get in touch
if you have any other questions.